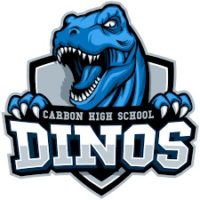 Phil Howa will be the next head coach of the Carbon High School football program, it was announced by principal Chris Winfree Monday afternoon.
"We are pleased to announce today that we have hired Phil Howa," said Winfree Monday afternoon on KOAL's Drive Time Sports. "We like the fact that Phil is a known name. He's known by both parents and players. We are talking about second generations of kids, who had parents that played for Phil. That goes into helping to get the excitement and energy into our program."
Howa, who has been the head football coach at Helper Middle School for 28 years, will also join Carbon High School as a teacher.
After graduating from Carbon High School in 1976, Howa furthered his education at Southern Utah University. Upon graduating in 1980, he returned to Carbon High School and served as an assistant coach through 1984.
Howa received his first head coaching position at East Carbon High School in 1985. He then moved on to the College of Eastern Utah were he worked as an assistant for one season. In 1991 Howa became the head coach at Helper and has held that position since.
"His attitude, excitement, vision and experience all played into our decision," said Winfree. "His vision of what he believes this program can become is extremely exciting."
The Dinos will once again be apart of the 3A Classification entering the 2020 season. Carbon will share a competitive Region 12 with Emery, Richfield, Grand, San Juan and South Sevier.
Howa will be a guest on KOAL 107.3 FM and 750 AM's Drive Time Sports Thursday afternoon.