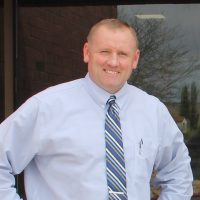 Another successful school year has come to an end for Carbon School District and throughout the year a weekly update has been shared on Castle Country Radio. This was an opportunity for school officials to inform the public of their activities and events that were taking place at their schools. The updates were started with Superintendent Lance Hatch welcoming students back to school in August so it is only fitting that he returned to the radio station to close out the updates as well.
The Carbon High School graduation drive-thru ceremony will be taking place on Thursday morning. This is under unique circumstances as Superintendent Hatch explains, "I think it's a great celebration of students, where they're going to be able to bring in a vehicle, pile their family inside and drive around the back of the school, they'll see every teacher. I don't think the kids are really being short-changed you know they are being celebrated at a level that's more personal than any other graduation in the past." The graduation drive-thru will begin at 10:00 am running through till 1:30 pm. If students or parents have questions about graduation, they are asked to call the school.
Reading was a big push again this year for all the schools in the district. It was a bit difficult to monitor the last few months due to the school dismissal but overall reading levels were improved across the board. "We were able to access some of the students right before the school dismissal. But we had to take the data from the most recent level, so for some students it was back in December when they were officially accessed. But when we pulled that data and looked at it, we had second, third and fifth grades ended up doing better than they have ever done before, even without the fourth quarter," stated Superintendent Hatch. It would have been interesting to have had the data from the fourth quarter but due to the COVID-10 pandemic school officials just strongly urged students to continue reading on their own while on dismissal.
There will be several construction projects taking place over the summer at the Helper Middle School and at Carbon High School. "The Helper Middle School project is going to start right away with some mechanical, they have an old boiler and of course part of this bond was to upgrade the heating system and the cooling system so that's a huge project and it's underway," said Superintendent Hatch. Other modifications will be done to the building itself such as anchoring of the floors to the walls, making the school more ADA accessible, and providing a more cohesive parking and busing area.
Carbon High School is going to be the biggest construction project for the district. "Then at Carbon High people will see things happening, there will be a little demolition and they'll start excavating, I think is the term, in that courtyard area, pulling out the concrete and trees and everything and getting ready to do work there. So we're going to see things happening really soon," explained Superintendent Hatch.  The school will construct a more secure single point entry into the building especially for school visitors. Plus construction will also allow for additional parking for students and will also make upgrades to the heating and cooling system.
"You know we never in our wildest dreams thought that some point this school year we would be sending all the kids home and trying to do everything virtually. But we have learned a lot and we believe that we're ready to enter the next school year with the emphasis on healthy students should be in school," stated Superintendent Hatch. The Carbon School District would like to wish all of their students, faculty and staff a safe and wonderful summer vacation.