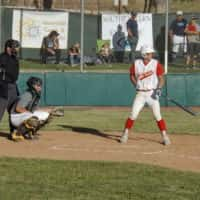 A day after sweeping a home double-header with Maple Mountain, the Helper Merchants topped Wasatch 11-10 on the road Wednesday night.
"It was an ugly game that went back and forth," said manager Dakota Cisneros. "But, we swung the bat really well the whole day. We fought hard and gave great effort."
Led by Kade Dmick on the mound, Helper had no issues providing run support in a highly important division game. Now winners of three straight, the team holds a league record of 4-3 heading into the final week of the season.
Keaton Rich ended 3-4 with one double and two stolen bases. With the game tied 10-10 in the seventh, Rich brought in the go-ahead run to help the Merchants grab the eventual win.
Braxton Bennett continued his stellar play as he ended 3-4 with two RBIs and a two stolen bases. Jordan Fossat logged two singles and four RBIs.
"I'm proud of the way we are starting to play," Cisneros added. "If we clean up a few things we will be in good shape with the playoff race."
Helper will return to the field on Friday for a non-league game against Soda Springs, Idaho.
Tuesday will mark the final week of division play as the Merchants host Provo for a double-header beginning at 5:30 p.m.. The final regular season game will follow Wednesday afternoon against Wasatch.