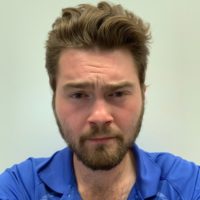 Robbie Etzel has officially been named head coach of the Carbon High School boy's golf team, it was announced by school officials Friday afternoon
Etzel, 24, graduated from Carbon High School in 2014. After obtaining an Associates Degree at USU Eastern, Etzel finished his Bachelors at the University of Utah in 2019. He will replace former coach Brett Johnson, who held the position for two successful seasons. Johnson resigned following the end of the 2019 season.
"It's been great for not myself, but I think the community as well, to see the growth with this program," said Etzel. "I know there is a lot of interest in the program and right now we have some great golfers at the high school. So I'm really ecstatic to be their coach and guide them through the season."
Etzel played four years of golf at Carbon High School, one under Tony Pinedo and three under Tom King. During his time as a player Etzel experienced a variety of success.
"I've been in this situation that the kids are in," said Etzel when asked about his philosophy. "While golf is important, its equally important to put effort into your scholastic career. I'm really excited to help these kids and I think we are going to have a great season."
Etzel will take over a team that is filled with young talent and optimism. This past season was an eventful one for the Dinos. After opening a massive stroke lead over the regional competition, Carbon clinched their fifth straight division crown in late September. Freshmen Bode Salas and Daron Garner contributed top four team scores for most of the second half of the season.
Carbon will begin the 2020 season with their first official practice on July 20. The team will then compete on July 27, before traveling to Morgan for the first Region 12 competition on Aug. 12.
Etzel joined KOAL's Drive Time Sports Monday afternoon to talk about his new position. Listen to the complete interview below: