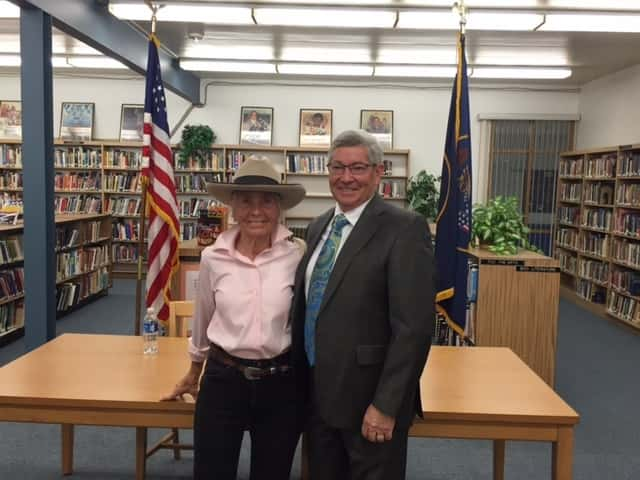 Carbon High School played host to the final "Meet the Candidates" forum as Utah State Senator David Hinkins and challenger Heidi Redd answered questions ahead of the Nov. 8 general election.
During the live broadcast on KOAL 103.9 FM, 750 AM and koalitv.com, both Hinkins and Redd took turns answering questions that were emailed in from citizens over the last two weeks. Those topics included the Obama Administrations' moratorium against new coal leases on BLM land, the current economic situation in Eastern Utah, the Bears Ears Monument proposal, and others.
"I think that I have done a great job for our area," said Hinkins during his closing statement when asked why should be re-elected. "Most of the senators are on the Wasatch Front and you really have to ally yourself with a lot of the people there. They help us get things to rural Utah. Being in the majority party is very beneficial to get their ear during the caucus times."
Redd answered the same question before wrapping up her time, stating that change is good. "There definitely is a time when your contributions start to wane," said Redd. "I just feel that change is a good way to go. Not to let people stay in the same job year after year and getting more and more meshed in the good ole' boy system."
With the conclusion of Tuesday's gathering the four week long "Meet the Candidates" series has wrapped up for the 2016 year. The complete finale is available for viewing at koalitv.com, or you can listen to the complete show below.