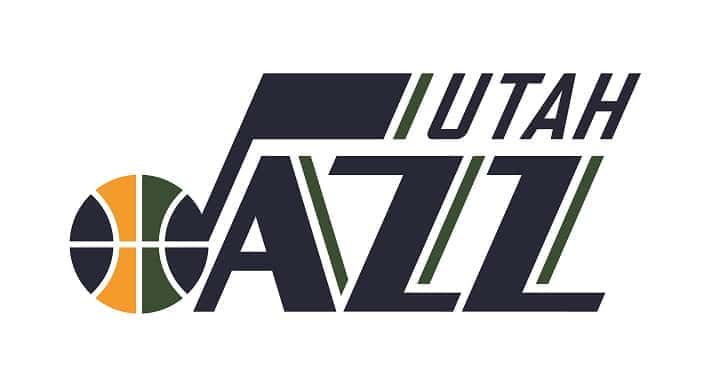 SALT LAKE CITY (August 10, 2018) – The Utah Jazz announced today the team's 2018-19 regular season schedule. The Jazz tipoff their 45th NBA campaign on the road against the Sacramento Kings on Oct. 17. Utah's home opener comes two days later on Oct. 19 against the defending back-to-back NBA Champion Golden State Warriors on ESPN. The regular season will conclude on April 10 in Los Angeles against the L.A. Clippers.
Utah's opener against the Kings will mark the first time the team has taken on Sacramento in a season debut. The team will then return to Salt Lake City to host Golden State for the third ever home opener against the Warriors and the first since the 2002-03 season.
Other Jazz games of note include the Boston Celtics in Salt Lake City on Nov. 9 on ESPN, a visit from the Houston Rockets on Dec. 6 on TNT, against Orlando in Mexico City as part of the NBA's Global games on Dec. 15, another matchup at home against the Warriors on Dec. 19, the Portland Trail Blazers on Christmas Day and Martin Luther King Day (Jan. 21), Oklahoma City at home on Dec. 22 and March 11 and two visits from the Los Angeles Lakers on Jan. 11 and March 27, both on ESPN.
Utah is currently scheduled to appear on national television 17 times, including three TNT broadcasts (Dec. 6, Dec. 27 and Feb. 12), eight ESPN games (Oct. 19, Nov. 9, Dec. 25, Jan. 11, Jan. 23, Jan. 30, Feb. 22 and March 27) and six NBA TV broadcasts (Nov. 17, Nov. 23, Dec. 4, Dec. 15, Dec. 17 and Jan. 1). A complete broadcast schedule will be released at a later date.
Utah will play all Eastern Conference teams twice and Western Conference teams four times apiece, with the exception of four out-of-division Western Conference teams which it will face just three times. The four teams include: New Orleans Pelicans and Los Angeles Clippers (one home, two road) and San Antonio Spurs and Golden State (two home, one road).
The Jazz's month-by-month breakdown includes seven games in October (two home, five road), 16 games in November (six home, 10 road), 14 games in December (eight home, six road), 15 games in January (eight home, seven road), nine games in February (six home, three road), 15 games in March (eight home, seven road) and six games in April (three home, three road). The Jazz will have a nine-day extended All-Star break from February 13-21, with All-Star Weekend taking place February 15-17.
The Jazz schedule features 14 back-to-back sets (four away/home, five away/away, two home/home and three home/away). The longest homestand at Vivint Smart Home Arena will span four games (Feb. 1-9). The Jazz will face four road trips of four-plus games, with the longest road trip spanning five games from Nov. 12 to Nov. 19.
Single-game tickets will go on sale on Aug. 16, mini-plans will be available starting Aug. 21 and group tickets will be available starting Aug. 22 at 10 a.m. (MST) on each respective day. Tickets can be found by visiting utahjazz.com or calling (801) 355-DUNK.
Fans can also call (801) 355-DUNK to reserve their spot and make a deposit on mini-plans and group tickets until Aug. 20.
For more information and complete schedule, please visit utahjazz.com.