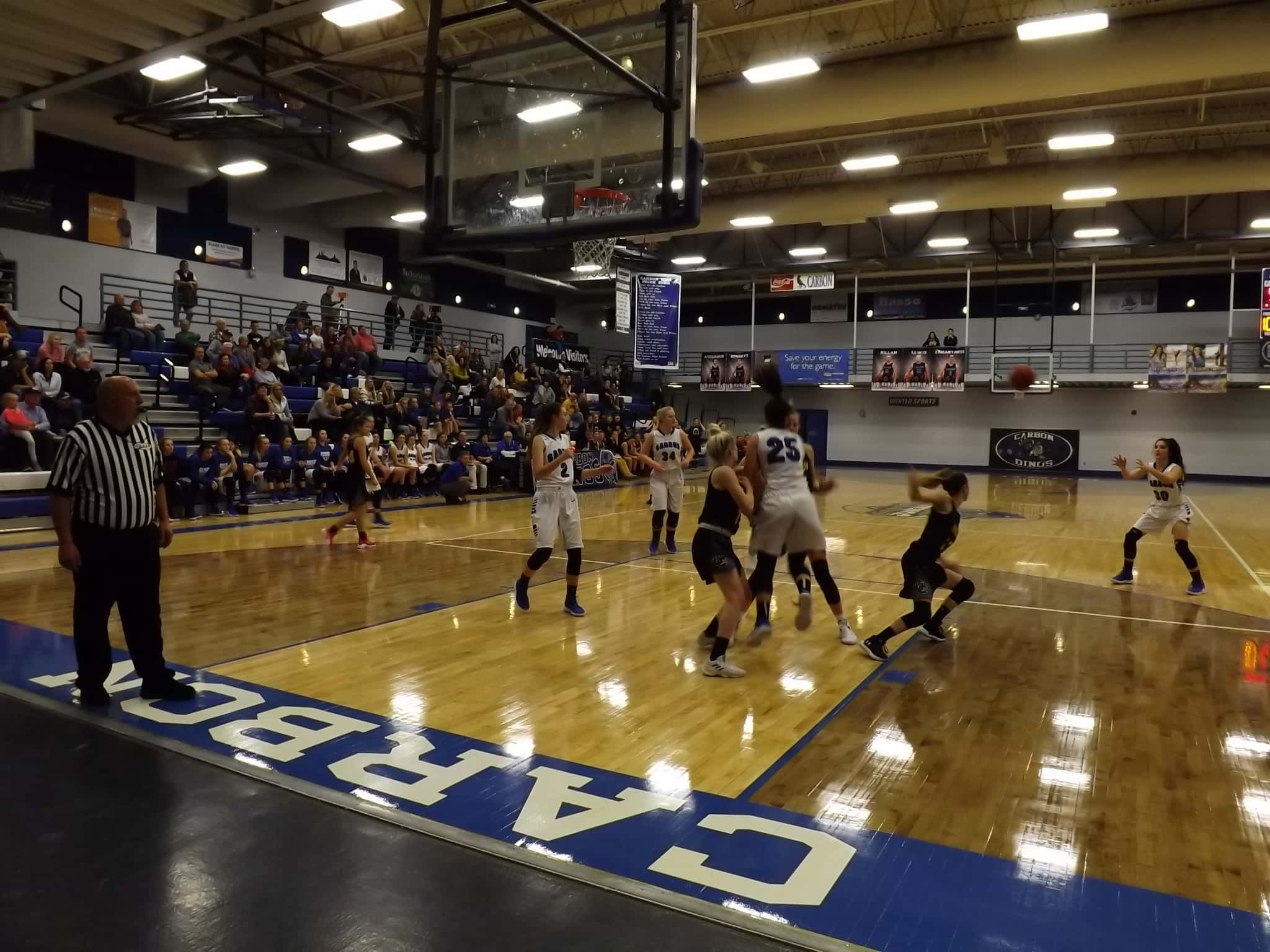 The Carbon Lady Dinos jumped out to a 24-6 lead in the first half and never looked back Tuesday night as they defeated American Leadership Academy 54-16.
The Dinos were led by senior center Jodi Noyes with 16 points, 12 rebounds and five steals on a night which the Dinos never trailed and the outcome was never in doubt. Sophomore McKenna Blanc added 13 points on five-of-eight shooting.
The Dinos now 13-2 currently sit in first place in region 14 at 6-0, also sit in second place overall in 3A behind Emery. With just six games left before the state tournament  some are starting to speculate that we could see a Carbon vs. Emery state final, but there is still a lot of ball to be played.
Carbon will take the floor again this Thursday night at home against the Delta Rabbits (5-7, 3-1 in region), game time is set for 7 pm.