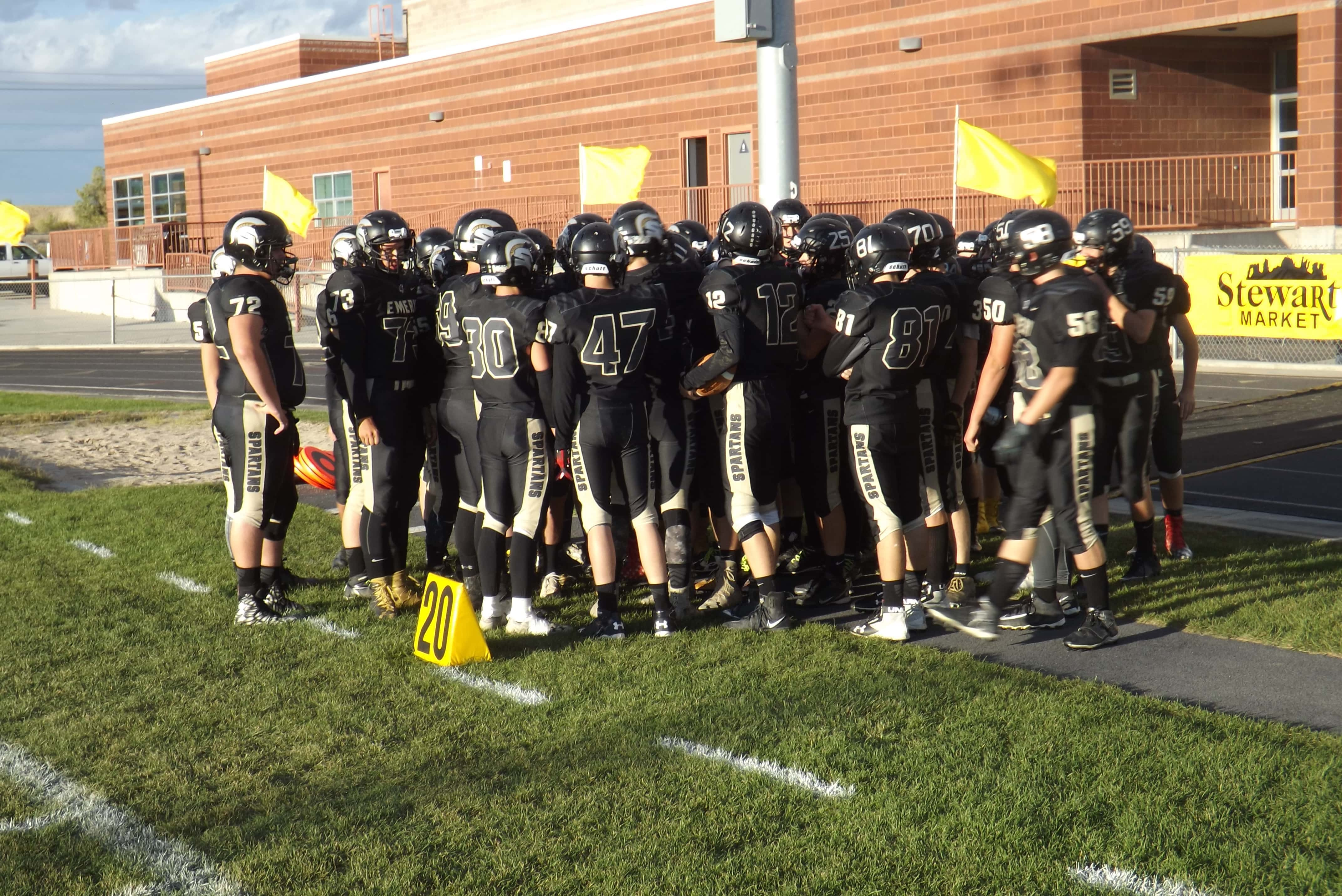 With the regular season less than two months away, summer workouts have hit full stride for the Emery High School football team.
The Spartans have been participating in regular weight training three days a week. While striving to make each other better during the spring months, the team will get its first taste of competition Saturday as they travel to Manti for a seven-on-seven camp.
"There will be a lot of really good, familiar teams there this weekend," said head coach Jon Faimalo. "It'll give us a chance to replicate what we practice. For us, we want to work on things that we need to get better at on both offense and defense."
Like every high school throughout the state, Emery has had to deal with restrictions regarding the COVID-19 pandemic. Because of uncertainty during the spring months, the usual Independence Day moratorium has been lifted by the Utah High School Activities Association.
With July now completely open, the Spartans will practice throughout the first two weeks of the month. An opportunity to compete against other schools will present itself once again as the team will travel to Millard for a padded camp on July 14 and 15. Also on the schedule is a scrimmage with Carbon on July 13 and 16.
"If all goes well we will be in pretty good shape as far as preparation for the start of the season," said Faimalo. "Hopefully things continue to roll and we don't have to deal with any restrictions regarding the season or summer."
Entering year number five under Faimalo, the Spartans are looking to build off of a disappointing 1-9 mark in 2019. Equipped with just five seniors last season, depth and experience is one of the key points of optimism in 2020. Emery is also expected to have one of it's biggest senior classes in recent years.
Once again competing in the highly difficult Region 12 division, the non-region schedule is expected to provide several competitive games. The season opens on August 14 with a road trip to Millard, followed by another road game the following week against North Sanpete. The home opener will take place August 28 against American Leadership Academy.
"I think we have a decent pre-season with a good mix of competition," said Faimalo when assessing the upcoming schedule. "Its an opportunity to not feel completely overmatched. I think we found a good balance to see where we are going to be once the region season rolls around."
Emery High School football will once again air on KOAL 107.3 FM and 750 AM in 2020. Stay tuned to Castle Country Radio for continued updates on the off-season workouts as the team prepares for the opener on August 14.