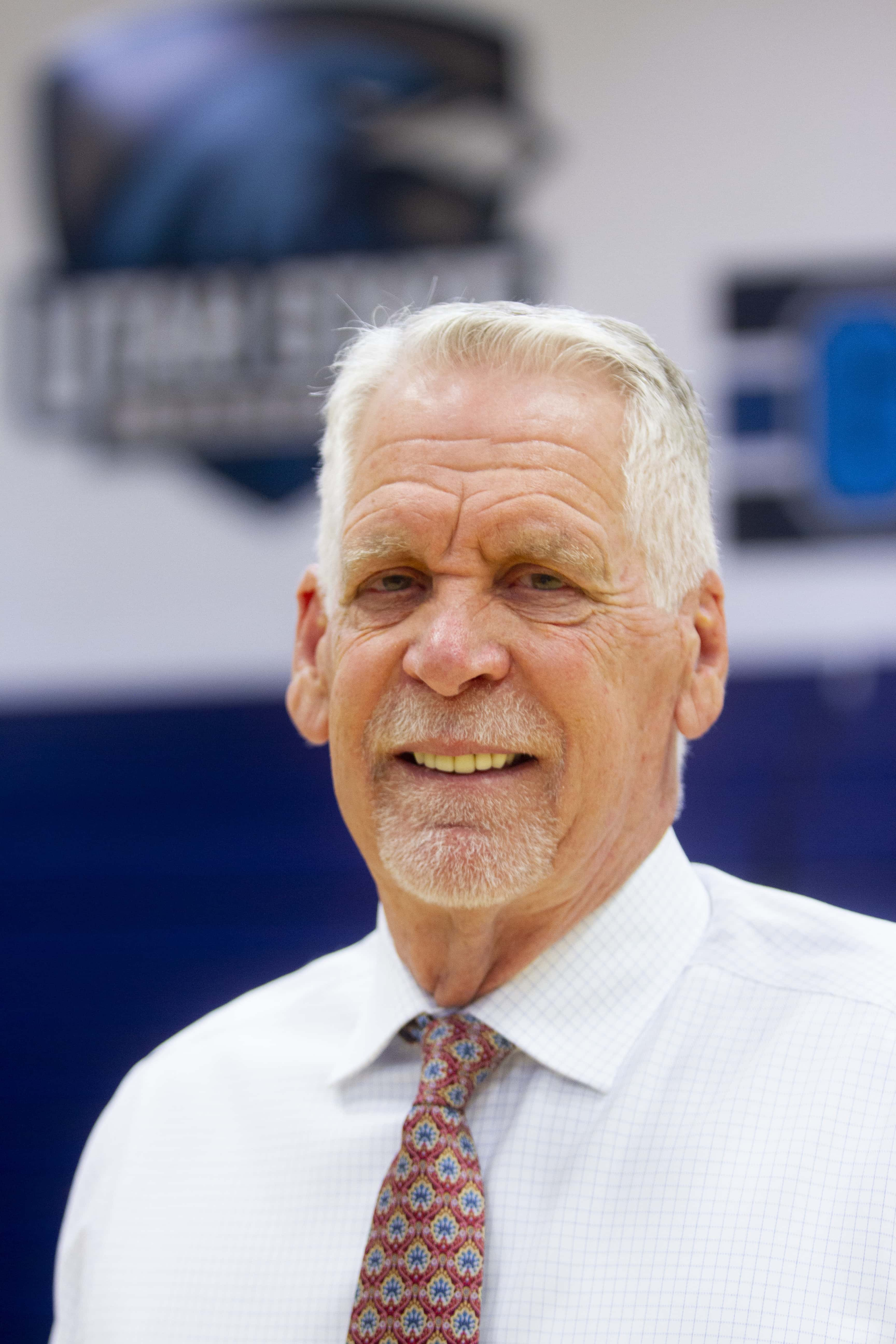 2020 is the start of a new era for the USU Eastern basketball program as Bill Evans will enter his first season as head coach.
"I'm new to junior college basketball, but I'm not new to basketball," said Evans during his introductory press conference in April. "My philosophy is pretty simple. I'm going to bring in good guys and try to develop a relationship with them. We're going to win some games and we're going to graduate guys. It's a pretty easy philosophy."
A familiar name in the college coaching ranks, Evans is the all-time winningest coach in Southern Utah University history. During his time in Cedar City the Thunderbirds won three conference tournament championships, one regular season conference championship and made one trip to the NCAA Tournament in 2001. In 2012 he became the head coach at Idaho State, adding 70 wins to his resume', along with the Big Sky Coach of the Year award in 2016.
Evans will take over a team that finished 14-16 overall, with a 4-8 conference mark in 2019-20. While the Eagles proved to be one of the best defensive squads in the conference, the team ranked last in points per game with 77.
The Eagles will welcome back several members from last year's team, but will also feature a number of new faces. Due to the COVID-19 pandemic, Evans has been forced to do most of his recruiting without traveling.
"I've done a lot of it through my contacts in the coaching profession," said Evans. "They have been a big help in identifying guys that can help us win games. I really like the guys that we are bringing in, but they still have to come in and prove themselves."
In his short time on campus Evans believes USU Eastern has several advantages for potential student-athletes. On top of the unique academic situation, multiple weight rooms and an outstanding gymnasium, his connections throughout the country add another selling point.
"The first thing you have to do is be honest," said Evans when asked about recruiting. "We play in one of the best junior college conferences in the country, and that's something I try to sell. Also, every kid wants to play basketball past junior college and I believe my experience can help them do that."
One of the next items on the agenda for Evans will be to round out his coaching staff. Yet to make any hires, the expectation is that two individuals will serve in assistant roles. Evans has an idea for what qualities he is looking for to fill the current voids.
"I'm into guys that are going to be loyal to the school, myself and the players," he said. "It would be beneficial if they could help with the recruiting process. I'm not looking for a guy that has 50 years experience, but a guy that's looking to get better and help coach the team."
As Evans continues to piece together the 2020-21 team and coaching staff, student-athletes are expected to arrive on campus in August. The basketball season itself will begin in October.
You can listen to Coach Evans' complete interview from Tuesday's Drive Time Sports below: