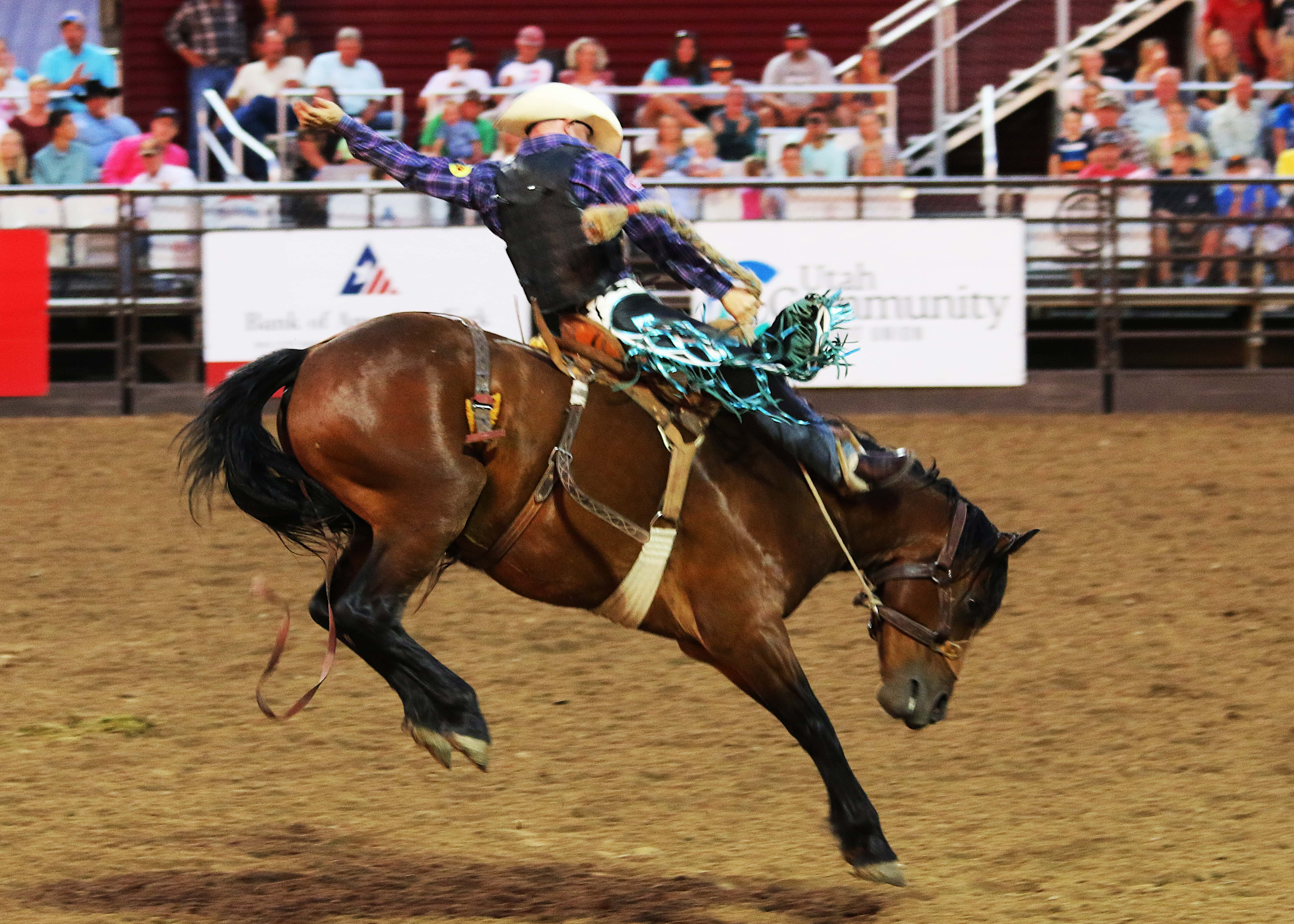 The Robinson Transport Cowboys Memorial Rodeo will will take place Friday, July 31 and Saturday, Aug.1 at the Castle Dale Fairgrounds.
Both evenings will include all of the traditional rodeo favorites. Entertainment this year will include the Barrel Buddy Races and six-time PRCA Funny Man of the Year and stuntman Troy Lerwill, also known as the "Wild Child".
All tickets for the rodeo will be general admission. Adult tickets are $10.00, kids 6-11 are $6.00 and kids 5-years or under are free. Concessions will be available, giving families a dinner option each night.
This year's rodeo sponsors include:
Robinson Transport, JN Auto, Johansen Herefords, Landon's Diesel Service, Farm Bureau Insurance/Tyler Jeffs, Castle Valley Supply, Emery Telcom, Grant Automotive, Desertview Credit Union, Conover Ranch, Professional Title Services, CKP Insurance, Castleview Hospital, Southwest Plumbing, Rocky Mountain Power, ETV 10 News, J-O Bulls, Castle Dale city, Magnuson Meat Market, Food Ranch, Magnuson Lumber, Emery County Fair, Frank Jensen Companies and Castle Country Radio.