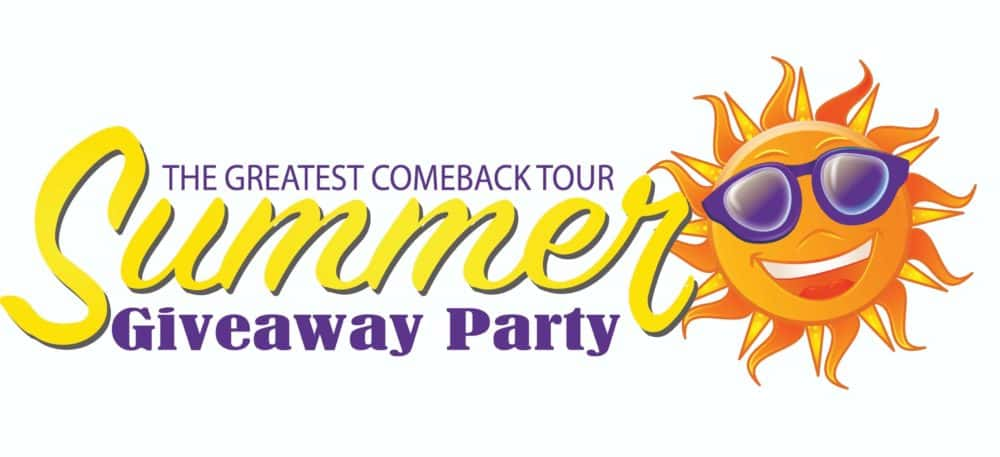 This summer KRPX 95.3 and KARB 98.3 will be bringing The Greatest Comeback Tour Summer Giveaway Party to all their loyal listeners!!!
This Summer Giveaway Party is open to anyone over the age of 18 years old who would like an opportunity to win one of the grand prizes, a CF Moto 500 from Cycle Savers or a Traeger Grill from Jones Ace Hardware. Keep in mind that the winner is responsible for all applicable taxes and fees associated with the grand prizes.
How do you enter?
It's easy, all you have to do is enter at any live broadcast locations that take place throughout the summer for a chance to enter your name into the drawing. You can enter at as many live broadcasts as you wish and be entered in the final drawing as many times as you are qualified.
Your chance to be a part of The Greatest Comeback Tour Summer Giveaway Party will be with KRPX The Peak on Tuesday, August 11 from 11:00 pm till 1:00 pm at AJs Custom Body & Paint on 490 South Highway 55 in Price.
Then again on Thursday, August 13 from 12:00 pm till 1:00 pm at A Perfect Smile on 230 North Fairgrounds Road in Price.
Castle Country Radio welcomes you to come have some summer fun!!!