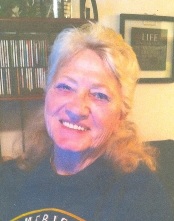 Rosalie "Rose" G. Long passed away from a short illness on September 10, 2020, at Utah Valley Hospital.
She was born April 14, 1938 in Sacramento, California, to Guy and Catherine Rustin Dunning. She was one of 10 children born to that union.
At the age of 10 she attended the one-room school in Rescue, CA. She graduated from high school in Placerville, CA in 1956.
She married Henry Gallagher and had a little girl; they later divorced. Rosalie then married Jerry Batemon and added four boys to the family.
On May 23, 1976, she met the love of her life and future soulmate, Glen Long. They wed in Pioche, Nevada on January 17, 1977.
Rosalie loved baseball, traveling, fishing and any other outdoor activity. One of her favorite pastimes was canning food, which was enjoyed by many. Rosalie will be missed by her family and a community of friends.
She is survived by her three sons, Robert (Annette), Jerry (Melody), and Edward; two daughters, Marilyn (Redwood) Schaffner, and Kim Sparks; brother, Charles; sisters, Mervilyn, Nancy, Ginger and Nita; 22 grandchildren and numerous great-grandchildren.
Preceded in death by her parents; husband, Glen; son, Paul (Lisa); daughter, Sunny (Rick); brother, Jim; sisters, Sue (Ed), Della (Louie), and Phyllis.
Funeral service, Tuesday, September 15, 2020, 11:00 a.m., Mitchell Funeral Home (233 East Main Street, Price, Utah, 84501), where the family will receive friends one hour prior to the service. Interment, Emery Town Cemetery.  Arrangements entrusted to Mitchell Funeral Home of Price, where friends are always welcome daily and may share memories online at www.mitchellfuneralhome.net.