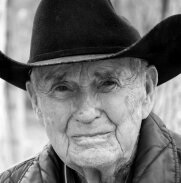 Henry Elroy (Roy) Jensen left his earthly home on September 14, 2020 to reunite with his beloved wife Zona Jane Franklin Jensen for all eternity.  He was the 2nd to the youngest of 11 children and was 92 at the time of his death. Roy was born December 10, 1927 in Cleveland, Utah to Edward Christian and Maude Eden Jensen. He was a resident of  Cleveland and Elmo, attending Cleveland Elementary School and North Emery High School, where he graduated in 1945.  After high school, he signed up for the service in the Navy at age 17.  At the time, 5 of his siblings were serving in the Armed Services.  After getting out of the Navy he courted and married Zona Jane Franklin on November 16, 1951.  They had to delay the ceremony because Roy's legal name didn't appear on the marriage license.  Roy and Zona moved to Moses Lake, Washington working for a dairy then moved back to Cleveland to work in the coal mines. Right after they were married Roy sent Zona back home with instructions to keep her until she learned how to bake homemade bread.  Her mom sent her back the next day!  They remained happily married and well fed.  Later he worked for Emery County Road Department grading roads.  He purchased a farm and continued grading 30 years, retiring in 1992 to farm full time.
Zona and Roy raised two sons, Fon and Jed. He served on the board of the North Emery Water Users Association, also in the Carbon-Emery riding club and was a life-long farmer and cowboy.  He loved the farm and everything that goes with it.  He worked hard to build his Charolais cattle herd that he was so proud of. He loved his grandchildren & they love him. He taught them to be hard workers, honest and grateful.
Roy was the strong, silent type, but when he spoke, it was usually profound wisdom or a zinger to tease Zona. He delighted in telling the story of how he and his boys goaded Grandma Zona until she threw an apple at him; he ducked, and it broke a window!
Roy was a friend to everyone and would quickly come to the aid of those in need whether to help pull a calf, change a tire, or pull a car out of the wash. Roy enjoyed listening to live country music with his many friends at the Senior Citizen Center, which cheered him during the years without Zona.
He was a member of The Church of Jesus Christ of Latter-day Saints. Roy is survived by son, Fon (Margaret) Jensen of Owasso, OK; son, Jed (Theresa) Jensen of Cleveland, UT; grandchildren: Brandi Graham of Saratoga Springs, Utah,  Reed (Saralynn) Jensen of Westford, MA, Marc (Adrian) Jensen of Cleveland, UT, Bryce (Bethany) Jensen of Katy, TX, Maren Jensen of Salt Lake City, UT, Chase (Ashley) Jensen of Castle Dale, UT, Brandt (Liz) Jensen of Glenpool, Ok, and Lyndi (Ty) Brady of Cleveland, UT; 21 great-grandchildren. The family would like to thank all the friends who have continued to visit him while he's been living at the care center.  We are so grateful to his doctors, nurses, other caretakers and the great staff at Good Life Senior Living. We appreciate the Cleveland 1st ward for their loving care and support.
A viewing will be held on Friday, September 18, 2020 from 6:00 – 8:00 p.m. at the Heritage Funeral Home, 620 North Main, Huntington Utah.  Graveside services will be held at the Cleveland Cemetery (520 Cleveland Road) Saturday, September 19th beginning at 11:00 a.m. Services are in the care of Fausett Mortuary. Friends and family may sign the guest book and share memories of Roy at www.fausettmortuary.com.