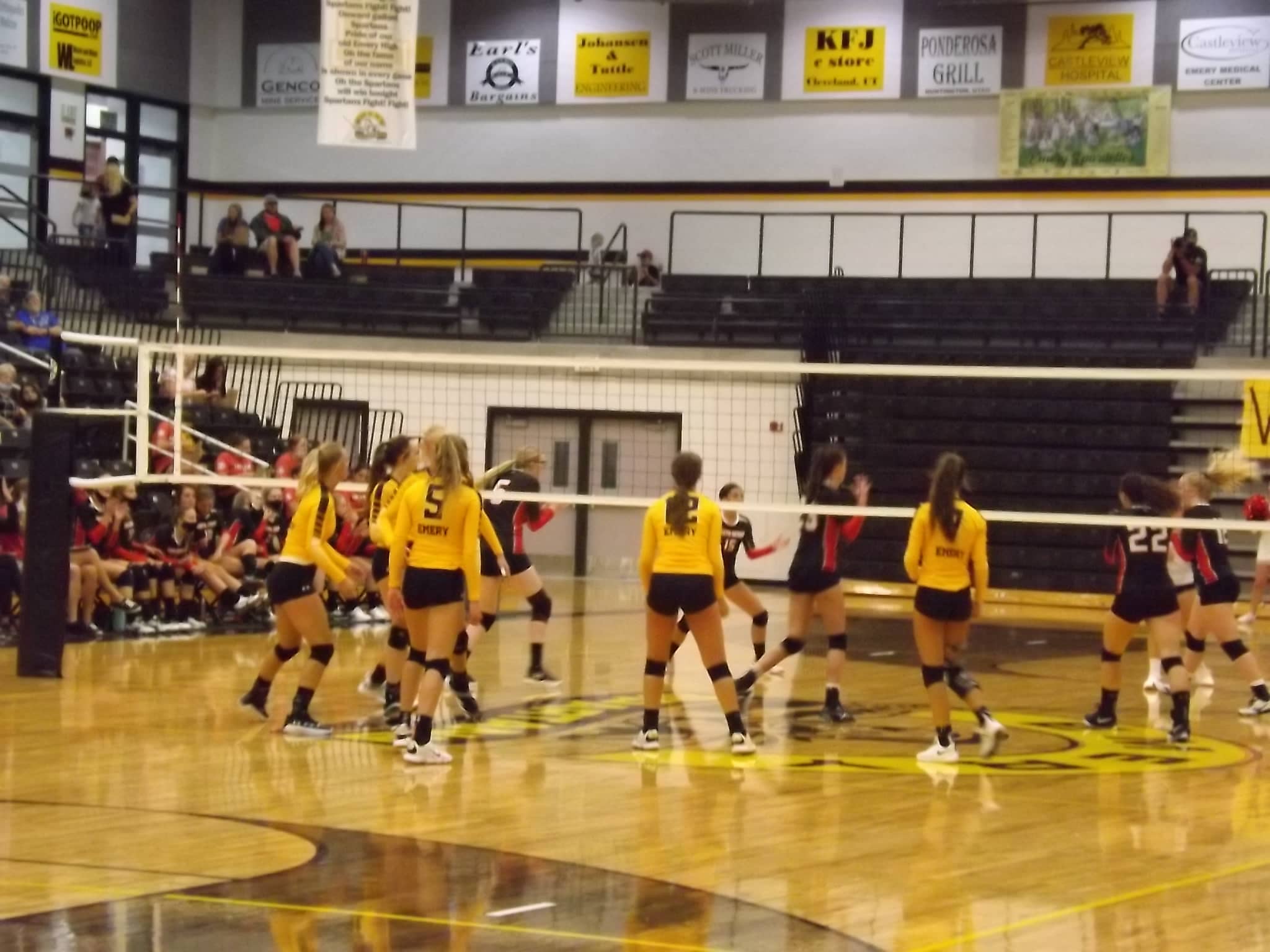 The Emery Spartan volleyball team traveled to Richfield over the weekend to play in the Sevier Valley Center Tournament, coming away with a 4-1 record.
With teams from 1A through 4A taking part, the Spartans would face teams from all over the state. Entering the tournament on a four game region losing streak the first opponent they would face would be the No.1 team in 2A North Summit. Emery would lose the match in straight sets and then finish out the tournament winning the four remaining games.
Below is a recap of the weekends matches:
Match #1 North Summit
North Summit is ranked the No. 1 team in 2A and they played like it, sweeping the Spartans 25-19, 25-18 and 25-20.
Match #2 Juab
Emery would come out in the second match of the day against Juab taking the fist set 25-23. Juab would battle back taking sets two and three 25-21 and 25-22. Emery would close out the match with victories in the final two sets 25-14 and 16-14 to claim their first win of the tournament.
Match #3 North Sevier
The Spartans fresh off their victory against Juab would next take on North Sevier. Emery proved too much for them as they won in straight sets 25-17, 25-15 and 25-14.
Match #4 Enterprise
Enterprise came into the tournament ranked as the No 2 team in 2A, and battled Emery back and forth, with the Spartans finally defeating them in five sets. Emery claimed set one 25-17, Enterprise took the next two sets 25-18 and 25-21. The Spartans then roared back to life taking the final two sets 25-23 and 15-11.
Match #5 Rich
Rich is ranked No. 1 in the 1A state RPI and Emery came out and took them to task with a straight set win 25-14, 25-21 and 25-20.
Emery is sitting at the No. 9 spot in the statewide RPI that will be used for seeding in the 3A State Championship Tournament that starts on October 24th.
Emery will still have two matches before the tournament though. They will travel to Blanding to take on San Juan this Wednesday October 14th. Back on September 17th these two teams faced off with Emery taking the three sets to two victory.
They will close out the season on October 20th when No. 4 Richfield comes to the Spartan Center. On September 15th, Emery fell to the Wildcats.
The match against Richfield is set to begin at 6:30 p.m.