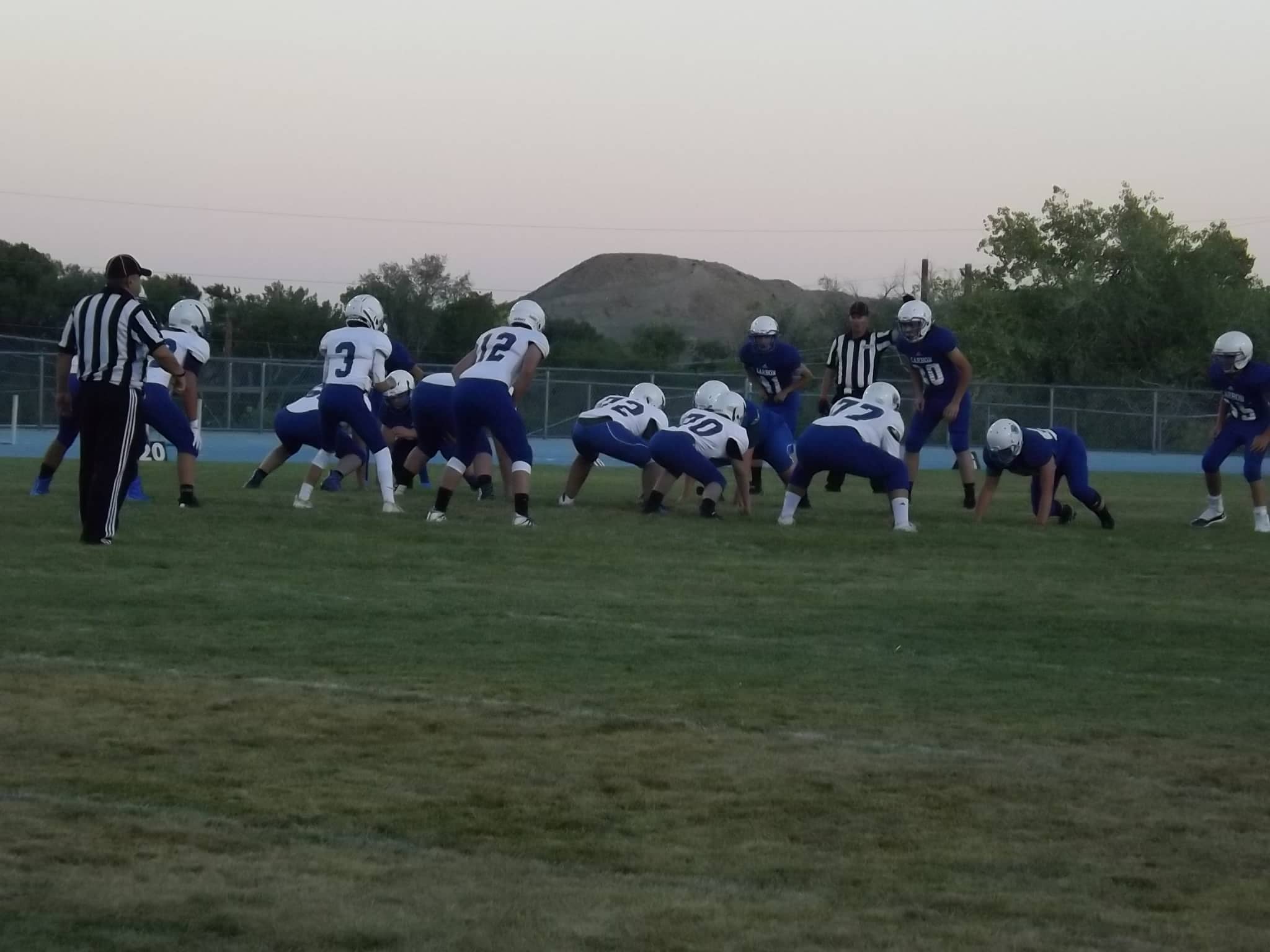 In a season where we did not know if we would get one, two or ten games, the Carbon High Dinos finished a complete ten game regular season Wednesday night. Needing a victory in the final game against the South Sevier Rams, the Dinos came up short losing the game and ending their season 33-6.
The Dinos went in to the game in the 17th place in the RPI which meant they were on the outside looking in. South Sevier, who was sitting at 1-8 on the season and in the last published RPI at No. 16, claimed the victory moving them to 2-8 with one region win and locking them into one of the final playoff spots.
In his second game back after a shoulder injury, senior quarterback Keaton Rich went 10-of-19 passing for 123 yards and two picks. On the ground he ran 12 times for 48 yards and the only Carbon score, a four yard scamper in the third quarter. Davin Moss ran the ball 10 times for 52 yards, he also caught one pass for 20.
Joshua Anderson led the receivers with four catches for 42 yards, Jordan Wright caught one for 20 and Will Carmichael had one grab for 17 yards. The Dinos tallied 229 yards of total offense while totaling three fumbles and losing just one.
Defensively Carbon would once again have issues with the run giving up 305 yards rushing. The main culprit was Jaxin Torgersen, who ran for 187 yards on 27 attempts and one score. Parker Brian would also run for 71 yards on nine tries and another score.
Quarterback Carter Abraham was 6/16 for 126 yards and two scores both to Bodie Payne who only caught two passes both for touchdowns.
The Dinos end their first season under Coach Phil Howa with a 1-9 record. Check in with castlecountryradio.com in the coming weeks for a complete wrap up of the 2020 Carbon Dino Football season.