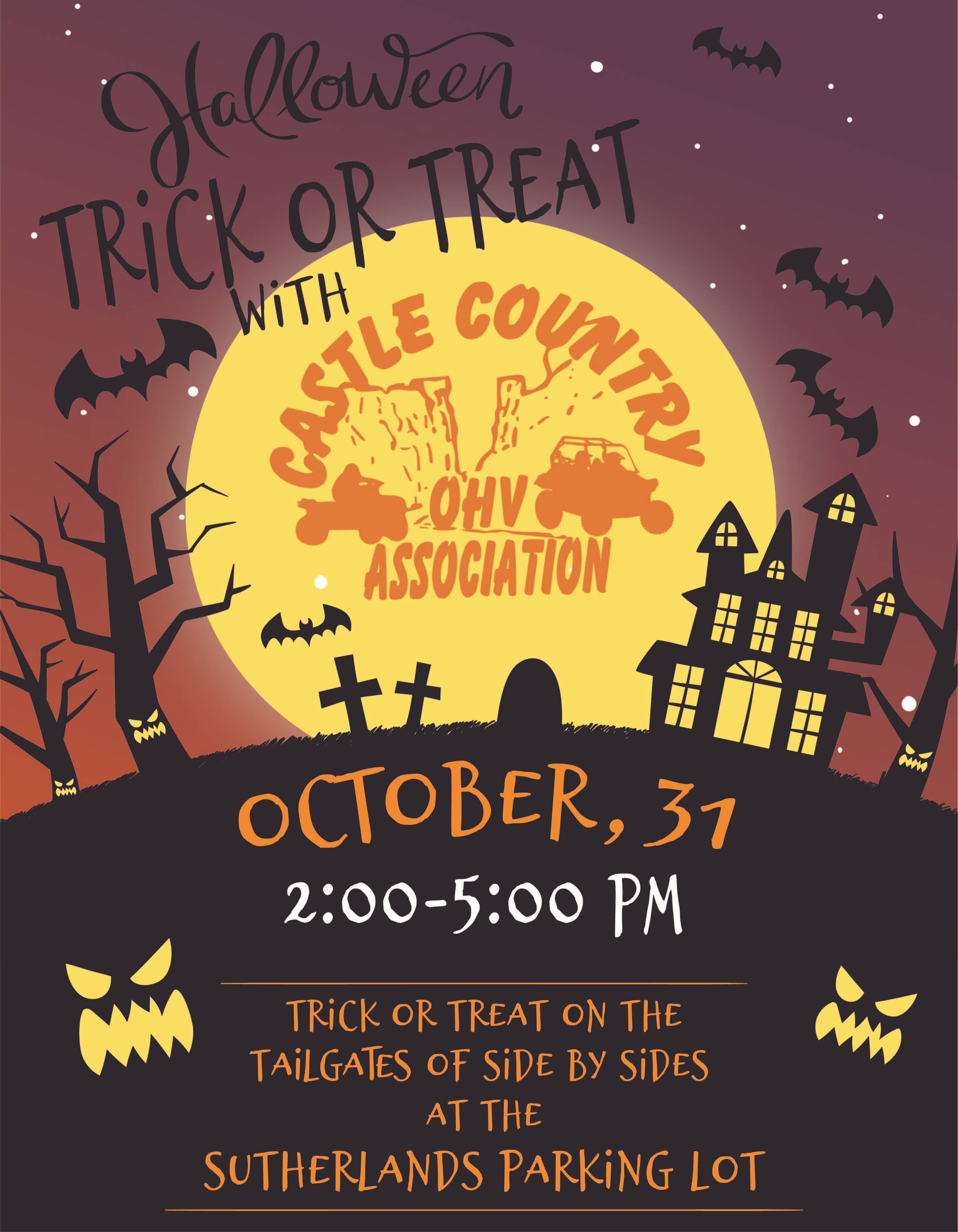 The Castle Country OHV Association is looking forward to hosting a Trunk or Treat event on Saturday, October 31 from 2:00 pm to 5:00 pm at Sutherlands Parking Lot. This event is open to all ages and costumes are welcomed.
"We're going to do an event, with everything that is going on in the world, we just wanted to let those kids have a little bit of fun on Trick or Treat. So the association has come up with the idea to do Castle Country Tailgate Trick or Treat over in Sutherlands parking lot here in Price, and the time is going to be from 2:00 pm to 5:00 pm. We as members and board members are bringing our side by sides to Sutherlands and we're going to decorate them up," stated Coordinator, Stina Sorensen. This event is going to be put on through the help of members of the Castle Country OHV Association which is a non-profit organization.
Individuals that would like to learn more about the association can have their questions answered at the event. "The Castle Country OHV Association is fun, fun, fun for the whole family. We go on side by side, four by four rides. The rides usually last between 50 to 70 miles round trip, we try to do a loop so we don't have to backtrack. Camping is usually one of the things that we really enjoy. We pull our campers out, we go a short ride on Friday, a long ride on Saturday. The board members, we get out, and feed all the members that attend that ride, and on Sunday we usually break up camp and leave," said Sorensen. This year the monthly rides will end in November and resume the following February.
Their next upcoming rides will take riders to see some local scenic areas. "We have our White Wash at the Sand Dune Recreational Center on the 24th of October, our November ride will be in the San Rafael at the Black Dragon on the 21st of November," said Sorensen. February they will pick back up with a ride scheduled to take place in Moab.
If you are unable to attend the event but would like more information about the Castle Country OHV Association you can learn more by visiting their Facebook page.