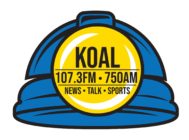 MAIL BAG:
YARD SALE:
Friday, 10/16 and Saturday, 10/17 starting at 11:00 am at 162 North 200 East in Price
FOR SALE:
Chevy 6 lug tires/wheels
Ford 5 lug tires/wheels
VW Jetta tires/wheels
Inversion table
Boxing ring and equipment
280 pieces of 2×6 barn wood
Please call 637-7325
YARD SALE:
Saturday, October 17 from 8:00 am to 6:00 pm at 1440 East 8900 South in Price (Millercreek) area. There will be handmade quilts, wreaths, pet carriers, women's clothes and other misc. items. Cash only
FOR RENT:
Double decker scaffolding.
FOR SALE:
1985 Jeep Cherokee Sport not running
Bamboo shoots for decoration
Tomatoes
Apples
Garlic
LOOKING FOR:
Used flower pots
Call leave message or text 435-650-6421
FOR SALE:
New Holland 195, dry manure spreader, very good condition asking $12,800 please call 609-6704
LOOKING FOR:
Pre-1985 License plates from Utah and other states and countries please call or text 636-9404
FOR SALE:
Various bathroom fixtures:
Vanity with cultured marble top and faucet, 37" W x 19" D – $5.
Glass shower door, hinged, adjustable width fits 33" -35" W x 64" H  – $10
Bi-fold mirrored closet door, 39" W x 81 1/2" H – $10
Medicine cabinet with mirror, inside or outside mount – 15 1/2" W x 19" H (inside mount) or 16" W x 24" H (outside), $10.
Two sconce lights – $5 for the pair
Two towel racks and toilet paper holder, $5.
Other Items:
Vintage Orient Express Brass wall mount sconce lamp, $25.
Golf clubs with bag $50.
Realistic home stereo speakers (box type) – 2  (100 watt each), $20 for the pair.
Call or text 820-4410
FOR SALE:
Wire welder w/cart & tank for $130 please call 650-5403
LOOKING FOR:
Horse boarding in Price or Spring Glen please call or text 650-2274
LOOKING FOR:
Old tax, merchant, gas station tokens or silver coins from your junk drawer or inheritance for my collection please call 637-0363
FOR SALE:
Kubota B 1700, 17 hp diesel 4×4 w/loader please call 630-8722 for more information
FOR SALE:
16 pieces of 20" rebar that is ½" round asking $10.00 each please call 630-0191
LOOKING FOR:
Grass hay small bales please call 650-3175
FOR SALE:
2014 Kawaski Teryrx its in great shape runs awesome, goes where all other side by sides go asking $10,500 please call or text 650-8842
FOR SALE:
3 wheel swing scooter, kick wiggle scooter w/adjustable handle for boy/girl in great condition, can send picture asking $40
19 – still new in package, white polyester 108" round table clothes fits 60" round tables asking $4.50 each
For more information and pictures please text 650-2760
FOR SALE:
2 Lazy Boy 7' sofas $125 each or both for $200 please call or text "PHOTO" to 630-6630 to see pictures
FOR SALE:
1992 dodge dually diesel with 183759 miles has two tanks air bags has fifth wheel hock up gets 24 miles a gallon. two-wheel drive auto trans with over drive asking $6,500 dollars. or trade for a dump trailer. call 435.650.8722
LOOKING FOR:
Nice two-wheel drive Chevy or Dodge pickup please text with picture and price to (801) 673-9662
FOR SALE-LOWERED THE PRICE:
1973, 12′, Travel Trailer, has roof leak and some ceiling damage otherwise in good condition, has toilet, shower, stove & sink $750.oo   435- 299-1095
FOR SALE:
4 – Heavy Duty truck tires should fit a 15" tires possible a 16" asking $75 for all four please call 630-0174
FOR SALE:
2 blue rocker recliners great condition $70 each please call 630-5266
FOR SALE:
4 – BF Goodrich Rugged Trail Tires. Size 65/ 75R16 Tires have been in storage and have no cracks.  Asking $320.00 for the set
4 – BF Goodrich tires. Size 10.00-20 tires/10 lug tires have been in storage and are in good shape. Can fit a 1 ton truck. Asking $280.00 for the set.
Call 435-820-4349 for more information.
FOR SALE:
Kenmore gas dryer please call 637-6243
FOR SALE:
2 toddler beds w/Mickey Mouse picture on the headboard, sturdy and in good condition, no mattress asking $25 OBO
Delta Winnie the Pooh bassinet, plays music, wheels retract, so it can rock like a cradle, underneath storage, good condition $30 OBO
Dark brown wood crib in great shape, mattress adjust 3 level as baby grows, crib converts in to a toddler bed, then into a standard bed, mattress included $50 OBO
Graco high chair that converts to a booster seat $35 OBO
Please call or text 650-1936
FOR SALE:
12" cast iron Dutch oven w/lid and 12" cast iron frying pan both in very good condition asking $50 for both
Coors Light emblem stamped on a Barbeque Football Grill brand new real nice
8 ft. white camper shell very durable
Garden wagon still brand new in box
Please call 637-2934
FOR SALE:
Nordic Trac C700 w/275 chp, brand new, blue tooth enable, several workouts programed on machine asking $550 OBO please call 820-4351
LOOKING FOR:
Fireplace surround.
FOR SALE:
60" long x 7" deep shelf mantle in great shape $25
Trifold heavy fireplace screen, center screen has doors that open, side screen holds fireplace tools it measures 38" tall, center is 28", side screens are 14"
Please call 650-1356
FOR SALE:
1971 Chevy Nova really nice car, very clean has a 350 and slapstick automatic transmission asking $9,000 firm serious inquires only please call 299-2332
---
PHONE CALLS:
FOR SALE – LOWERED THE PRICE:
Various machine equipment like a Enco Vertical Mill w/rotary table $3,500, Osama lathe $3,500, broach set w/bushings $300, end mills, reamers, cutters, welding rods, drills.
1979 Chevy Corvette w/67,000 miles for $8,000
For more information and details please call 472-5387