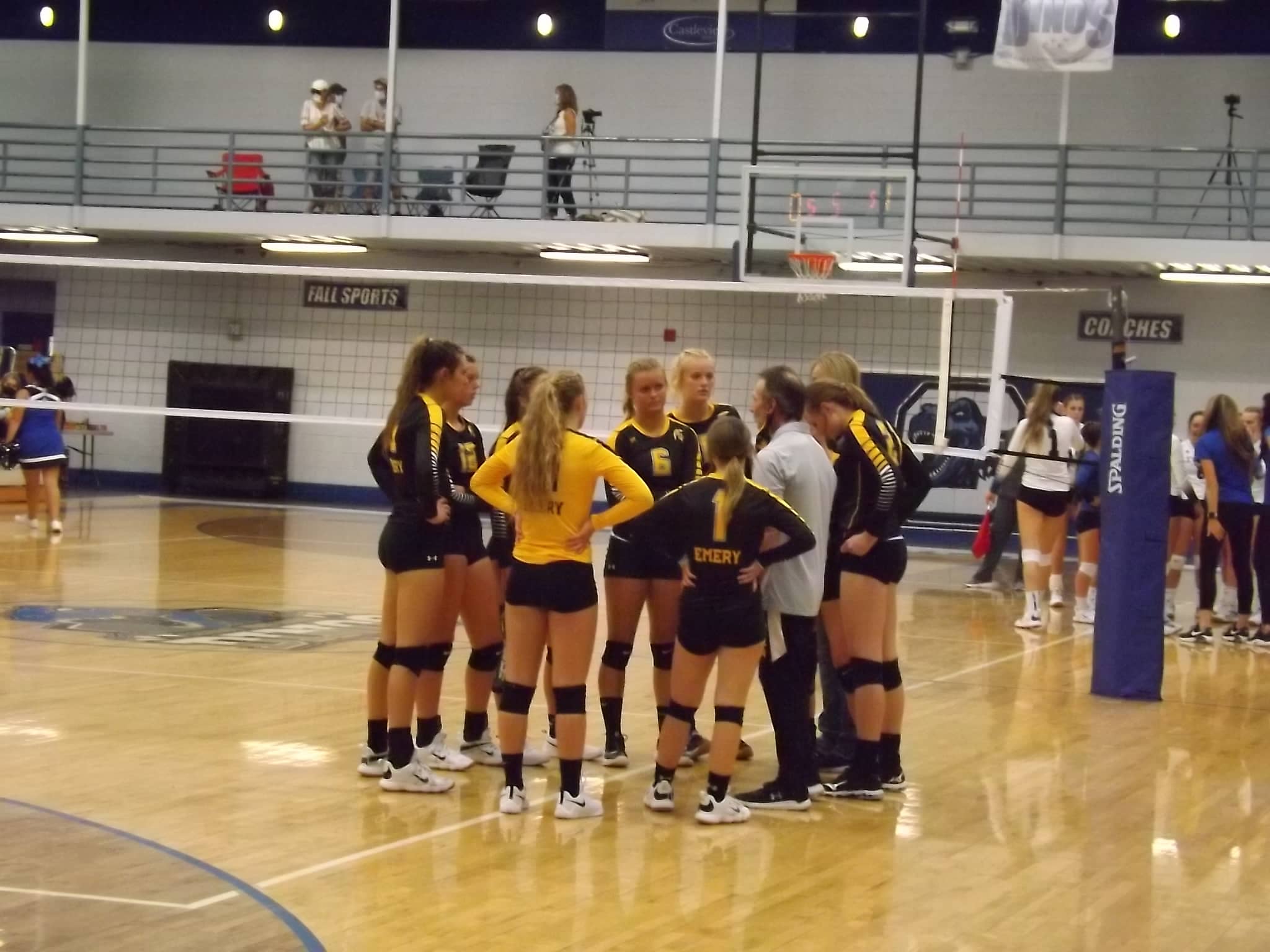 The Emery Spartan volleyball team ended the regular season Tuesday night at home facing the Richfield Wildcats. Taking the first set 25-18, Emery remained competitive but at the end of the match Richfield came away with the 3-1 victory.
The Spartans jumped out to a 1-0 lead after taking the first set on Senior Night. Richfield battled back taking the second set 25-17. The third and fourth sets were very competitive as well with the Wildcats claiming those 25-23 and 26-24.
The Spartans ended their regular season 11-12 and are waiting to see what the final RPI holds for them as they will learn who and where they will play in the opening round of the playoffs, which will take place starting this Saturday the 24th.
The final eight teams standing after the opening rounds Saturday will advance to the quarterfinals of the 3A State Tournament, which will begin on Tuesday October 27th in Richfield at the Sevier Valley Center.
Check back with Castle Country Radio for all the latest updates on Emery High School sports.