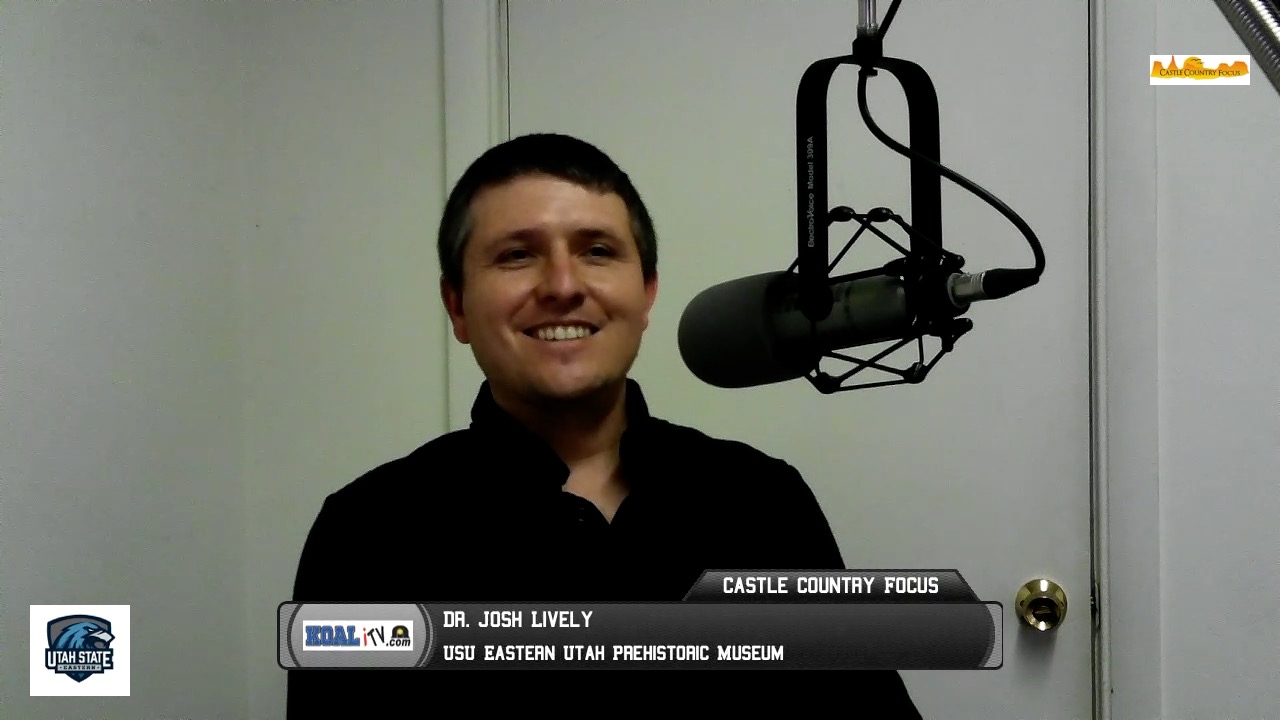 The USU-Eastern Prehistoric Museum recently welcomed to their staff a new paleontologist his name is Dr. Josh Lively. Castle Country Radio was able to sit down with him to get to know him a bit better.
"I started out with my Bachelor's in Geology for Auburn University in Auburn, Alabama, and then I got my Master's at the U in Salt Lake focused on paleontology. Spent two great years here in Utah exploring Utah's Grand Staircase quite a bit and then did my PhD, wrapped it up in 2019 from the University of Texas in Austin," stated Dr. Lively. While he spent time here in Utah obtaining his Master's he spent a lot of time in the southern portion of the state but was very familiar with the Prehistoric Museum and the Jurassic National Monument.
When there was a position that opened up at the Prehistoric Museum, he knew that this is where he wanted to relocate because of the collection and region.  "I'm very much a field paleontologist. You know I like to write the papers, write the grants and do the lab science component to my job but I really love being out in the field. When you can drive an hour in any direction and see all of these rocks that are full of fossils, that really no other paleontologists have spent enough time in, it's a big draw," explained Dr. Lively.  He is looking forward to learning more about the area as he settles in.
He also talked about volunteerism at the museum and how folks can donate their time to help out. "That's something that I feel like a lot of people don't recognize is that you have the opportunity to get involved in the scientific process. It was something that was really important to us while I was at the museum at the University of Utah in Salt Lake City. The National History Museum in Utah has hundreds of volunteers in paleontology. You go to other museums like the Denver Museum in Denver, Colorado and they have the same thing. So that's something I'm really looking to help foster here in Price," stated Dr. Lively. Anyone who is interested in volunteering at the museum can call
(435) 613-5060 for more information.