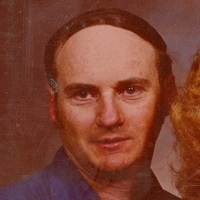 Our beloved husband, father, grandfather and great-grandfather, Bennett Ray Gunderson, passed away November 15, 2020, at the age of 80.
He was born July 10, 1940, in Huntington, Utah to LaVar Cannon and Daisy Grange Gunderson.
Bennett Ray was a member of The Church of Jesus Christ of Latter-day Saints.  He was a lifelong resident of Emery County, graduate of North Emery High School and also graduated from Carbon College where he taught industrial arts for four years.  He worked at Hiawatha Coal Mine as a shop foreman for over 20 years.  In 1991, Bennett retired so he could spend more time with family and enjoy, and pursue, his passion for gunsmithing.
On February 4, 1978, he married Sandra Earl in Huntington, Utah.  They had two sons, Shawn and Jason.
Bennett was an amazing mechanic who could fix anything. He was known far and wide for his gunsmithing abilities and marksmanship.  He had a passion for shooting competition and always did very well.  He was adventurous and loved exploring the San Rafael Desert.  Bennett Ray knew the desert like the back of his hand and could take you places that many never knew existed.  He was a great dad and grandfather who taught his grandchildren gun safety as soon as they were big enough to lift a gun.  He lived a life of hard work and service to others.  Bennett Ray was kind, generous and extremely good to his mother.  Bennett and his brother Cannon did everything possible to help their mother after their father passed away when Bennett was three months old.  He truly was a unique person who was dearly loved and will missed by all who knew him.
Bennett is survived by his sweetheart and loving wife, Sandra Gunderson, Huntington; two sons, Shawn (Tasha) Gunderson, St. George, Jason Kyle Gunderson, Huntington; two grandchildren, Zachery and Shantelle (Thomas) Liddiard; great-grandson, Dillon Liddiard.
Preceded in death by his parents, and a brother, Cannon Gunderson.
Funeral service, Friday, November 20, 2020, 11:00 a.m., Mitchell Funeral Home where the family will receive friends one hour prior to the service.  Interment, Huntington City Cemetery.  Arrangements entrusted to Mitchell Funeral Home where friends are always welcome daily and may share memories of Bennett Ray online at www.mitchellfuneralhome.net.