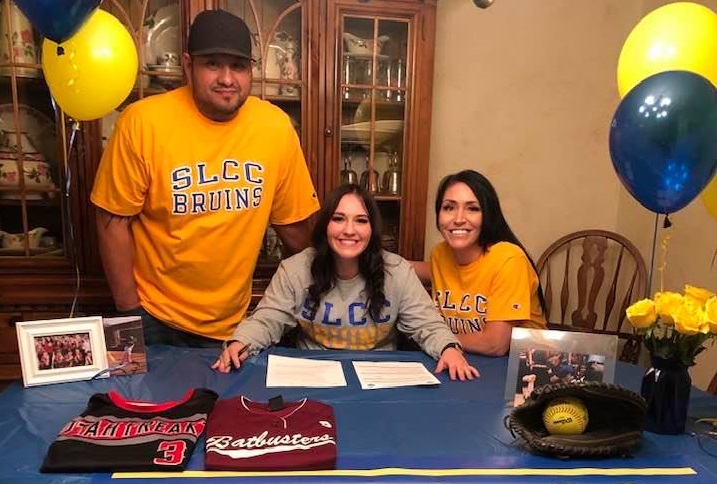 Carbon High School senior Lyndsey Madrigal signed a National Letter of Intent to play softball at Salt Lake Community College.
A senior catcher for the Lady Dinos, Madrigal delivered a stellar individual performance in a shortened junior campaign due to COVID-19. In just three games she hit .500, while registering two doubles, one RBI and five stolen bases.
"Lyndsey is an extremely hard and dedicated worker that will be a great contribution to our catching staff," said SLCC head coach Cyndee Bennett, VIA the team's website. "She has power and leadership skills that will help her through her career as a Bruin. We look forward to seeing what she can add to our team."
Madrigal continued to play lights out when 2020 season continued for the Lady Dinos in the Corona Classic. Against the Union Cougars she belted a three-run go-ahead home run. Carbon made its way through the tournament unscathed for the eventual championship.
Entering her fourth season as a member of the Carbon Lady Dinos softball program, Madrigal has been a contributor since her freshman season.
Madrigal will be apart of the 2021 signing class at SLCC, which includes six other players.