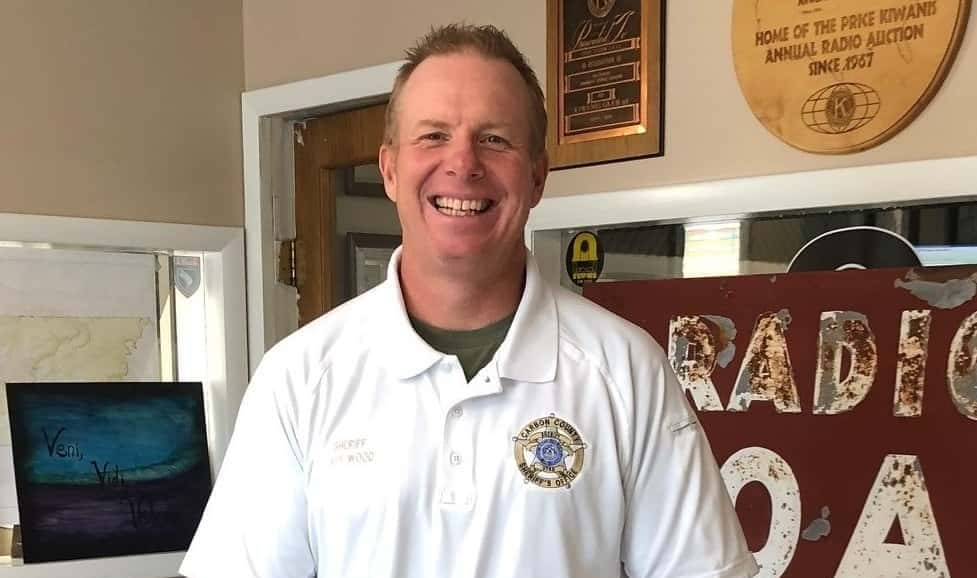 The holidays mean that colder months are soon approaching and Sheriff Jeff Wood took time on his weekly update to talk about preparing your vehicles for the upcoming wintery weather.
"You know it's that time of year to start looking at your vehicles. I would start with the tires, you know when the weather changes, that tire pressure changes in your car and you'll see your tire pressure light kick on, that's giving you an indication that you need to check your tire pressure. Check your tire pressure, check your tires for wear," said Sheriff Wood. If you seasonally change tires to snow tires now is the time to change those tires. It's a good idea to take a look at your tires tread to make sure that you are able to safely use the tires for the winter months.
Your car's fluids are also something that you want to be sure to check as well. "But you also need to check your windshield washer fluid, make sure you have plenty of that, because when they start plowing snow the grit gets on the road and your windshield gets dirty, you've got to be able to see. Make sure you have your antifreeze good for wintertime and that you aren't going to have a problem with that," said Sheriff Wood. This is not a bad time to get your car serviced for the winter months so that you know that things are in working order.
Drivers might want to pack an emergency kit in their vehicles just in case they happen to break down and need some supplies. "Being prepared with some extra things in your car just in case you were to get stranded on the road somewhere in the snow – you know maybe a blanket, make sure you have a cell phone charger, make sure that you have the things that you would need if you had to weather a storm in your care," said Sheriff Wood. Other items could include a shovel, emergency roadside kit, food provisions and chains.
As you prepare for the wintery weather in town the temperatures in the high country have already changed and there is snow in some parts of the mountains. "I've been out in the woods a little bit, you know it's dry down here in the valley but you get up there in the higher elevations there is quite a bit of snow, it's there, so just know that things are different up there then they are down here," explained Sheriff Wood. If you find that yourself in trouble in the high country you can contact the Carbon County Sheriff Search and Rescue Team to assist you.
The Carbon County Sheriff's Office would like to wish everyone a safe and happy Thanksgiving holiday.