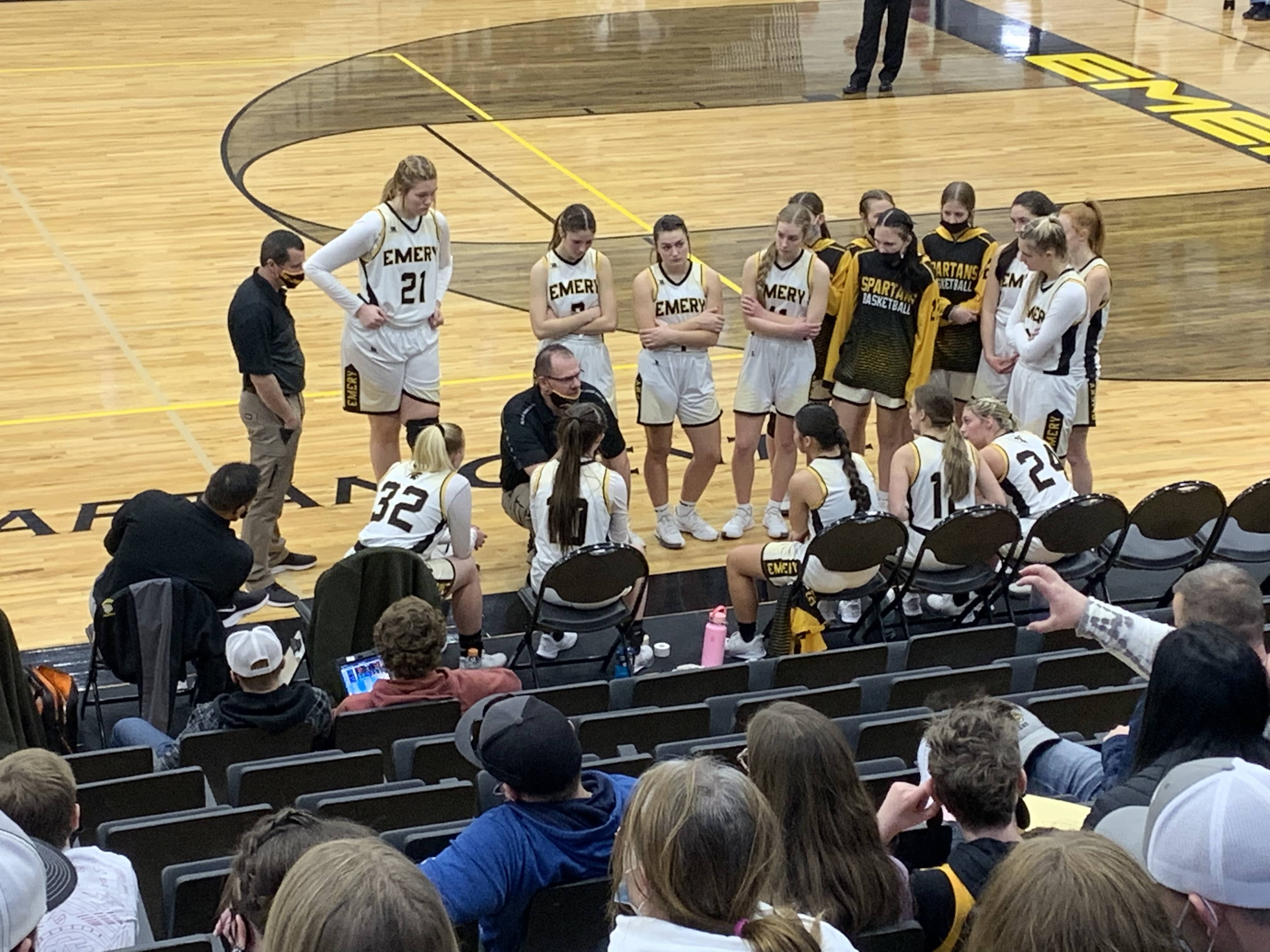 The No. 2 ranked Emery Lady Spartans protected home court and cruised past No. 18 Providence Hall with a 65-30 win in the second round of the 3A State Championship Tournament Saturday afternoon at the Spartan Center in Castle Dale.
Wasting little time creating a comfortable lead the Lady Spartans outscored the Patriots 21-3 in the first quarter. Despite scoring just 13 points in the second, Emery continued to roll defensively as they held Providence to six points or less in three quarters.
"As a coach going into this game, the key is staying healthy and looking good. We didn't want to come out flat and play terrible," said head coach Lynn Tuttle. "The first five girls out there hustled and did their job. We approached this game just like the rest when preparing."
Bethany Justice and Baylee Jacobson led the way for the Lady Spartans offensively as they each scored 13 points in the win. Justice was aggressive defensively as she finished with five steals, while Jacobson was effective from deep in converting three of five makes.
Tambrie Tuttle chipped in with nine points as she played in limited second half minutes. Daicee Ungerman finished with seven and Aliya Lester scored six.
Defensively Emery allowed just three made field goals in the first half and zero in the third quarter. As a team they gathered 14 steals throughout the contest.
"It's great to see these girls come out and play defense the way they did," said Tuttle. "The offense struggled at times, but defensively we should never do that. So I was thrilled with what we did today."
Saturday's win moves Emery to the quarterfinals of the 3A State Championship Tournament, which will take place in Richfield at the Sevier Valley Center on Thursday. Waiting for the Lady Spartans is the Delta Rabbits, who topped the Union Cougars 47-43 Saturday afternoon.
Live coverage of Thursday's game will air live on KOAL 107.3 FM and 750 AM at 7:00 p.m.. Tip-off is scheduled to follow shortly after at 7:30.