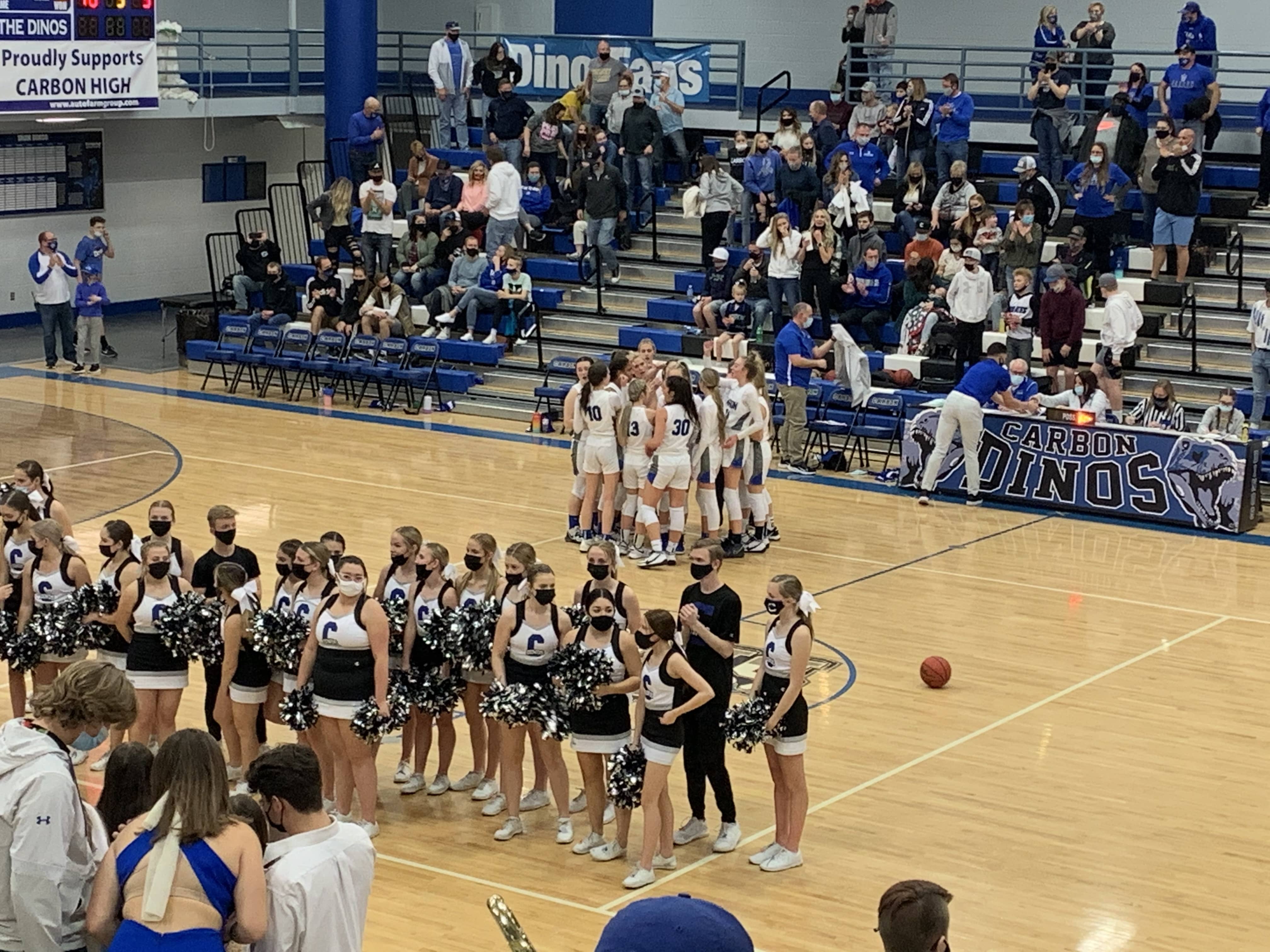 Amiah Timothy helped the Carbon Lady Dinos recover from a slow start and earn a 57-36 win over the Summit Academy Bears Saturday night in the second round of the 3A State Championship Tournament in Price.
Entering the tournament as the No. 4 seed, the Lady Dinos needed a 6-0 run to end the first half to capture a 23-21 lead over the 13th ranked bears at the break. Summit Academy regained the lead after a three-point make on the second possession of the third quarter, lighting a fire from the Carbon offense.
The Lady Dinos quickly erased the deficit and used a 13-0 run to change the momentum of the game. The offensive surge came from Timothy, who knocked down three straight three-point shots as she scored 13 of her 21 in the quarter.
"We got up by 14 during that little stretch and I have no idea what they were thinking leaving Amiah open for three threes," said head coach Ted Bianco. "She did a great job of taking advantage of that and then getting herself to the hole on a few baskets. That opened the game up for us and changed what we were trying to do."
Timothy's dominating offensive run mixed with a suffocating defense quickly turned the game into a lopsided affair.
Fellow freshman Madi Orth was the only other Carbon player to reach double-figures as she ended with 10. Stevie Oman chipped in with eight and Makenna Blanc scored seven.
The Carbon second unit was forced to carry the load and keep the team in the game early. A total of 15 fouls were called in the first quarter placing Orth, Blanc and Janzie Jensen in foul trouble. Oman and Timothy answered the call.
"We had three starters with two fouls and I had to set them down," Bianco said. "A lot of credit goes to the bench, who came in that stretch of time. Stevie Oman hit two big shots to give us a boost and then we went to a man-to-man defense. Our bench really did save us in the second quarter."
Summit Academy proved early they could cause problems despite being ranked No. 13. Kyrie Alldredge and Ambree DeWitt both finished with 12 points, while Ella Christian scored seven.
Saturday's win moves Carbon to the quarterfinals where they will meet the Richfield Wildcats at the Sevier Valley Center in Richfield on Thursday. The two teams split the first two meetings during the regular season in the highly competitive Region 12 division.