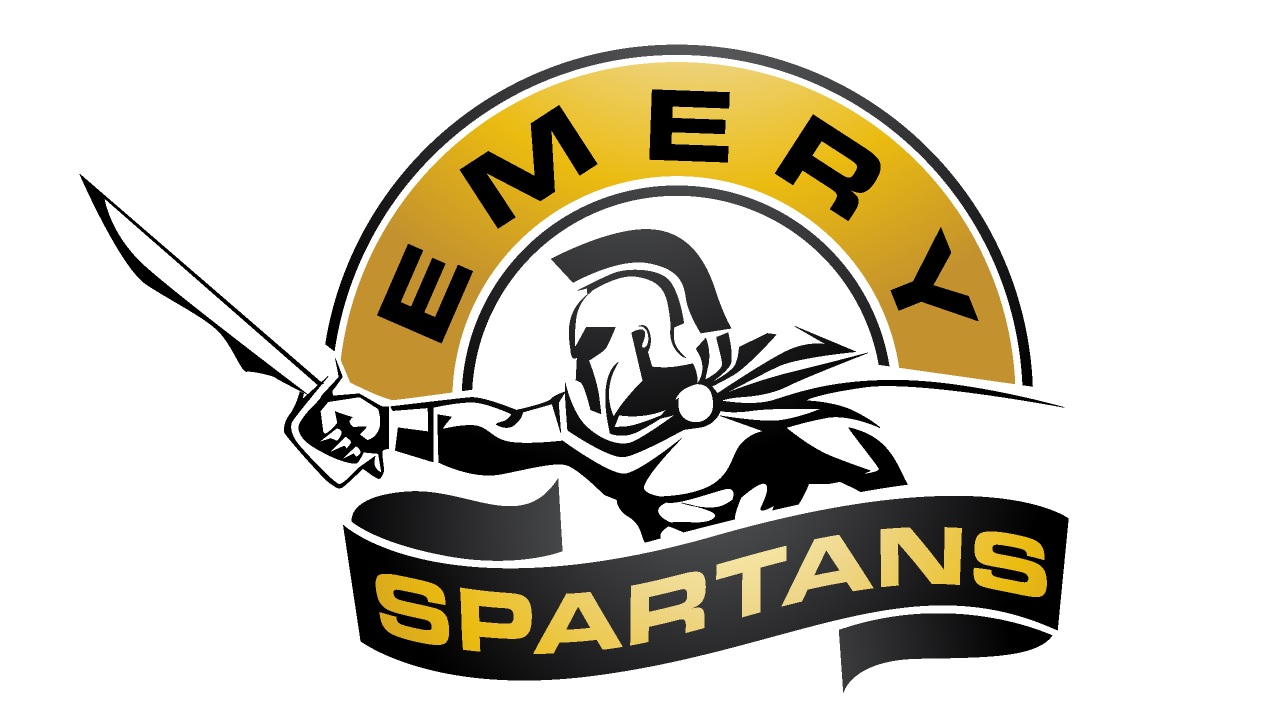 The Emery Spartan wrestling squad put forth an amazing team effort at the 3A State Championship Tournament in Richfield last weekend. Emery High School is now home to three State Champions as Bryar Meccarillo, Hayes Dalton and Braden Howard all came out on top in their weight classifications.
"To watch the progress that Braden (Howard) made, from when he was a freshman is something amazing. To have Hayes (Dalton) be the first two-time state champion for Emery High School is another amazing accomplishment. To watch Bryar (Meccarillo) come in and win after being a reserve champion as a junior, it's just incredible," said Christiansen.
Emery also had two second place finishers and another seven wrestlers finish in the top six in the state. This tremendous showing also landed Emery at No.3 in the team rankings for the season. Juab claimed the top spot followed by Morgan while American Leadership Academy and Delta round out the top five.
"These guys were awesome, and if we do this a different day we may have five state champions," said head coach Kirk Christiansen. "That's the most we've ever put into the finals and it was just an amazing run."
The Spartans capitalized on their awesome regular season as they took twenty-five wrestlers to the state competition. Emery claimed first place finishes as a team in the Divisional round as well as the 3A Duels back in January.
Merrit Meccarillo would claim a third place finish in the 113 pound division going 3-1 with wins against Reese Carter of Morgan, Austin Denton of Manti and in the third place match Mason Gardner of South Sevier in a 6-2 win by decision. Sid Christiansen also competed at the 113 pound class and wrestled his way to a fifth place finish at 4-1. Christiansen took victories over Braxton Steiner (Juab), Caleb Eagar (Providence Hall), Austin Denton (Manti) and defeated Manti's Kayden Blackham by an 8-4 decision, for his top five finish.
Kayden World finished in fifth place in the 120 pound division. Finishing the tournament at 4-1 with victories over Treven Burton (Union), Issac Jensen (Emery), Benedict Holthaus (Juab) and in the fifth place match he made quick work of Skyler Rasmussen of American Leadership Academy by fall in :25. Issac Jensen ended the tournament at 1-2 with his lone victory coming in sudden death over Paysen Mitchell (South Sevier).
At 126 pounds Byron Christiansen finished at 3-1 and claimed second place in his class. Byron worked his way through the first three rounds taking wins against Dillyun Bowden (Union), Zak Sargent (Morgan) and Wil Korth (Morgan). Christiansen took his final match with Denim Torgerson of Richfield to a decision falling 6-0.
Jarin Allen at the 132 pound classification finish 3-1 and claimed yet another second place finish for the Spartans. The only loss came in the final round when he met up with Waylen Pentz from Morgan as he was pinned in :54. Dwain Farley ended the weekend 2-2 and finishing in fourth place after falling in the third place match with Dallon Farmer of Union.
At 152 pounds Bryar Meccarillo is the State Champion in his weight class he also finished the season with a record of 28-2. Winning his first three matches by fall his final match against Logan Holdaway from Juab would come down to a 9-5 decision.
Moving to the 170 pound class Maddex Christman claimed a sixth place finish for the Spartans. Christman who went 3-2 at the tournament, won his first match with Zack Palmer of San Juan by fall. losing in the quarterfinals he would battle back in the next two and in the final round in the final round would lose by a 9-7 decision to Cruz Baldovinez out of Grantsville.
Hayes Dalton is now a two-time state champion at the 152 pound class. Going 4-0 for the tournament and 32-3 on the season Dalton had been dominate all season. Wining two matches by fall and the final championship match against Issac Rees of Morgan in a 9-4 decision.
Braden Howard is your state champion at the 220 pound weight classification completing the season at 26-9. Braden faced all comers including his team mate Easton Thornley in the semi-final round. In the championship round he faced Laramie Roberts of North Sanpete taking the 3-1 decision. Easton Thornley also at 220 pounds claimed fourth place after falling in his final match to Xander Lindsey of South Summit.
And in the 285 pound division JAmes Richardson earned a fifth place finish. Richardson ended the tournament 4-1, with wins over Riley Winder of Crbon, Jexton Woodhose of Emery and Max Whitmore of South Summit. In the fifth place match he pinned Angel Ramirez from Delta at the 2:21 mark.
With three state champions this year Emery is already look toward next season, where it sounds like the sky's the limit.
"It gives me goosebumps to think about this," Christiansen said when asked about this season. "This is the best all-around team that I have ever coached, and the numbers show it. These guys showed that we can put five in the finals and next year we're hoping to get 10 in the finals. Each group builds on the one before and the belief and possibility is coming to fruition."
Below are the results from the 3A State Championships for Emery:
| | | | |
| --- | --- | --- | --- |
| Weight | Name | Record | Place |
| 106 | Monty Christiansen | 1-2 | — |
| 106 | Brayson World | 1-2 | — |
| 113 | Merritt Meccariello | 3-1 | 3rd |
| 113 | Sid Christiansen | 4-1 | 5th |
| 120 | Isaac Jensen | 1-2 | — |
| 120 | Kayden World | 4-1 | 5th |
| 126 | Byron Christiansen | 3- | 2nd |
| 126 | Tayden Yocom | 0-2 | — |
| 132 | Jarin Allen | 3-1 | 2nd |
| 132 | Dwain Farley | 2-2 | 4th |
| 138 | Drake Mangum | 2-2 | — |
| 138 | Jacob Ewell | 0-2 | — |
| 145 | Kelby Jones | 0-2 | — |
| 152 | Bryar Meccarillo | 4-0 | 1st |
| 152 | Aidan Mortensen | 2-2 | — |
| 160 | Tyler Stilson | 2-2 | — |
| 160 | Gregory Suwyn | 1-2 | — |
| 170 | Dane Sitterud | 1-2 | — |
| 170 | Maddex Christman | 3-2 | 6th |
| 182 | Hayes Dalton | 4-0 | 1st |
| 195 | Kove Johansen | 2-2 | — |
| 220 | Braden Howard | 4-0 | 1st |
| 220 | Easton Thornley | 2-2 | 4th |
| 285 | James Richardson | 4-1 | 5th |
| 285 | Jexton Woodhouse | 1-2 | — |