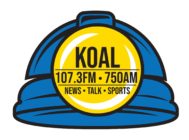 MAIL BAG:
FOR SALE:
England pellet stove including piping for sale.  Bought a couple years ago and haven't used it much.  Includes piping.  Please call Terry @ 435-749-0402. Bought for $2000, asking $800.  Cash only.
LOOKING FOR:
Flat bed trailer to haul a razor please call with what you have at 435-384-2581
FOR SALE-LOWERED PRICE:
1995 Dodge Intrepid w/new tires & battery, 129,000 miles, does has some dings and paint is not great, but it runs good, asking $950 cash please call 820-7883 for more information
FREE:
2 – 17' homemade kayaks please call 650-0256 for more information
FOR SALE:
1982 Honda 125cc 4 trax 4 wheeler for $500 if interested please call 650-2047
FREE:
12 chickens that are good layers please call or text 435-609-0989
FREE:
Brand new toilet seats please call 650-2102
FOR SALE:
1999 Ford Taurus in good condition asking $750 OBO
Portable/adjustable basketball hoop/stand asking $50
Please call 820-4947
LOOKING FOR:
Holland lop bunny would like young one if not it needs to be very friendly and use to being held
Horse or mule for intermediate rider looking for larger horse 15-16 hands. Needs to be sound, easy to catch, load well etc. Will be used as a trail horse. $3-4k price range
A three horse trailer with living quarters would like to stay under $20k
Please call or text 970-640-4323. Please text pictures of items.
FOR SALE:
Large wooden office desk $5
Military Style office desk $5
Child's white day bed w/covered mattress in great condition $25
FREE:
Large wooden dog house/shingled roof, no floor, 3 sided 45"x40"
Please call 472-8383
FOR SALE:
Metalwork Trees, $50 for the pair. All they need is a little sanding and some bronze or gold spray paint (whatever the buyer prefers) and they will be very nice. They are about 5-6 feet tall. Location is East Carbon—you pick up. Text Gen if interested at 435-650-0082. They would look great in a beauty shop or salon!!
FOR RENT:
Double decker scaffolding.
FOR SALE:
1985 jeep Cherokee sport not running
Set of Golden bear golf clubs with bag
4-35×12.5R-17 BF GOODRICH MUD TERRAIN TIRES
Lincoln Pro Might 175 Welder
Airco 225 amp Welder
Call leave message or text 435-650-6421
FOR SALE:
Black & Decker electric grass/weed trimmer for $10 please call or text 650-6402
LOOKING FOR:
Winchester 30/30 in good condition call 820-1778
FOR SALE:
3.5 month old border collie puppy that has had his first parvo shot, deworming, and is micro chipped. He is a good puppy and he needs a big yard to run and play. With the right training he will be a good dog. For more information, please call or text 630-9475
FOR SALE:
2 – 6 ft. x 20 ft. chain link gates $600 ea/offer
2 – 6 5/8" diameter x 9 ft long support poles for above gates $175 ea/offer
Please call or text 650-6402
FOR SALE:
Ashely Signature power reclining sofa, dark brown faux leather colored, power foot and headrests, cup holders, LED lights, fold-down table in center, paid $1,400 asking $900
Johnson electric trolling motor, late 90's, 12/24 electric trolling motor, foot controlled, 42" shaft, 56 lb. thrust.  Came off my bass boat, was still working good.  Includes spare cable and spare prop, $100.
Call or text 820-4410
FOR SALE:
2 complete twin beds, approximately 5 years old, complete with headboard, footboard, box springs and mattresses, they are black in color. For both $300 or $175 each. Text is the best 820-4662
FOR SALE:
Brand new still in package Tour Edge Bazooka Golf Club Set, right-handed, black and light blue in color asking $450. If interested please call 630-5266
LOOKING FOR:
A couple older inexpensive 4 wheelers please text 650-1356 with information
FOR SALE:
1995 Chevy Suburban, running really rough. I'm not a mechanic and I am done working on it. Has lots of new parts. Can be seen at 570 East 400 South in Price or call 299-9095 asking $500
LOOKING FOR:
A GOOD RUNNING WORK VEHICLE.  I HAVE $700 CASH.  637-5788
FOR SALE:
1990 Cadillac El Dorado Touring Coup, 2 door, red ext. w/brown interior, 108,000 miles, V8 engine, everything works except CD player, asking $4,800 OBO please call 472-3033 for more information and details. Please leave a message if there is no answer.
FOR SALE:
1982 Walton 29 ft. goose neck trailer w/new tires and new brakes asking $4,800 please call 630-8722
LOOKING FOR:
Decent size dog run or 4 ft. high chain link fencing for a decent price. I am on a budget and trying to get a place set up so my dog can be outside. Please call or text me with any information at 630-9475
FOR SALE:
Nike mens cleats size 7
Nike youth cleats size 3
Under Armor youth cleats size 2 & 5
Easton youth cleats size 1
Under Armor youth High tops size 3
Nike youth High tops size 4 & 5
Heeley's youth size 4 (new)
Text for pics/prices 435-650-1356.
FOR SALE:
Storage tank tote 275 gallon $40
Mobile home frame of two $600
Sear Tiller $100
BBQ Grill $25
Bricks $100
Please call 613-1488 or text 820-0811 or text 650-6810
FOR SALE:
Electric white Maytag dryer in working condition for $100 OBO located in Helper please call 472-5265
FOR SALE:
1 – Cooper tire and 1-Aspen tire both in like new condition size 205/70R15 for $40 a pair
Fender guitar 6 string $200
For more information and details call (435) 279-5638
FOR SALE:
2005 Ford Escape, red in color, new battery & radiator, tires in good shape, regularly serviced, in great condition. Trailer hitch. Owner is getting older and doesn't do much driving. Make offer.
Baldwin Cinema Fun Machine Organ, complete w/matching bench and large box of sheet and book music all for $600
1997 Chevy Lumina, white w/some paint chips, gas tank replaced after car sat unused, has easy cruise control. It runs good, would make a great run around town car for $1,500
If interested in any of these items please call 637-2548
FOR SALE:
7-piece patio set
Twin mattress brand new never been slept on
Please call 472-1556
---
PHONE CALLS:
FOR SALE – LOWERED THE PRICE:
Broach set w/bushings $250
Mikita 6" grinder $150
Engine stand $40
517 rounds of 9mm brass $100
For more information and details please call 472-5387
FOR SALE:
Market hogs ready for butcher the end of April
Frigidaire electric washer/dryer on pedestals
Hearing aids
Please call 820-4470
FREE:
Chicken that are good egg layers please call 636-9370
FOR SALE:
Small ladies leather bike jacket for $140 please call 650-5390