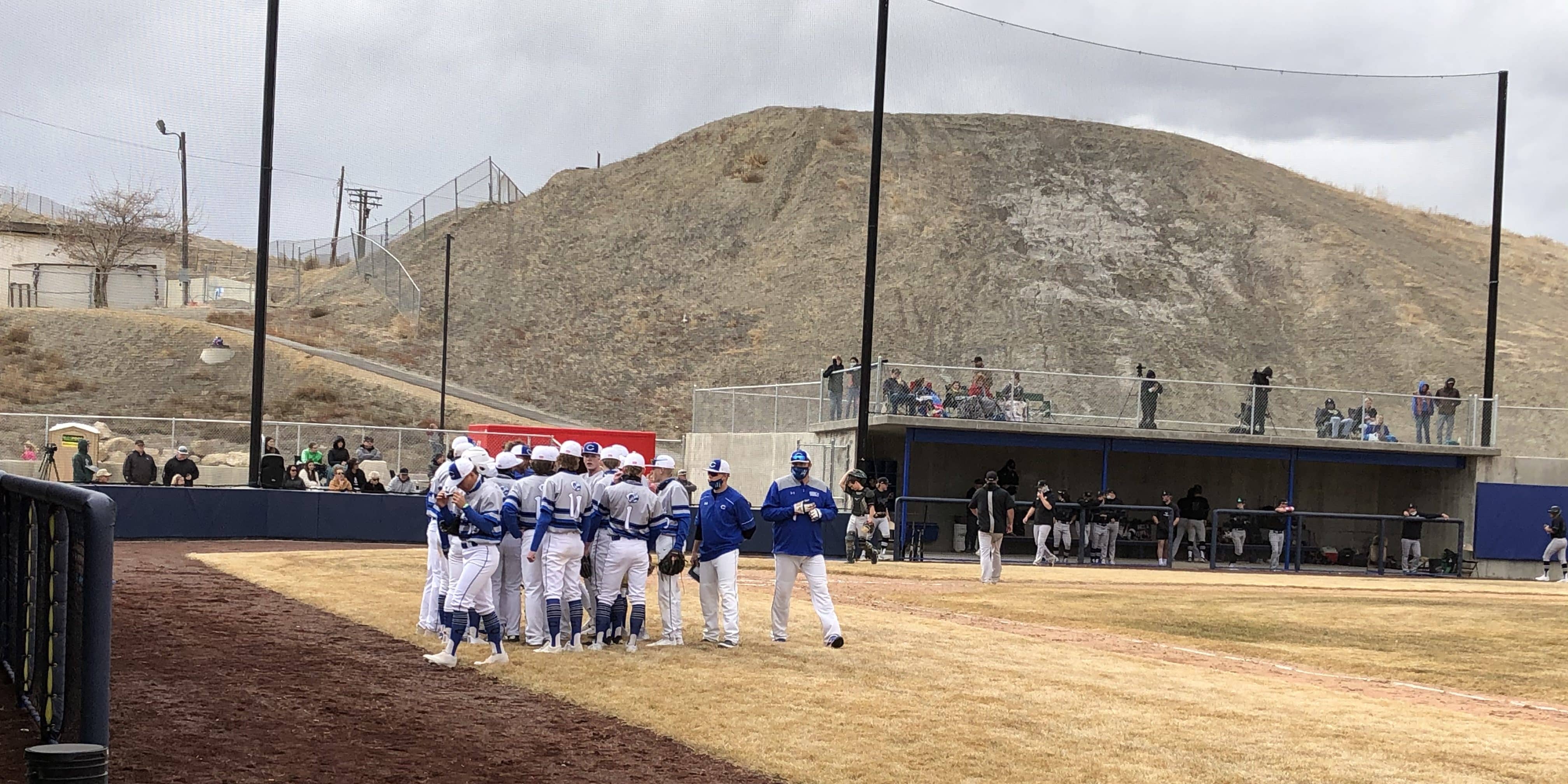 The Dinos were in Moab on Friday with thoughts of a region title as they faced the Grand Red Devils. The Carbon bats were working throughout the game and the defense did their job as well, shutting out Grand 13-0 in five innings.
Jordan Fossat got the start for the Dinos and turned in a one hit, nine strikeout performance pushing his season record to 2-2 and a 2.00 ERA. He also received great offensive support from his team mates as Carbon collected 11 hits.
Fossat helped his own cause going 4-of-4 at the plate with three RBI's, none bigger than his double to right in the top of the fifth inning which brought home Rylan Hart and Cooper Schade.
Wyatt Falk and Schade would go 2-of 4 with Falk driving in two runs and Schade scoring three. Jacob Vasquez snagged one hit and drove in three. The Dinos capitalized on Grand's four errors scoring two runs and also scored on a passed ball.
The Dinos head back on the road on Monday when they will face American Leadership Academy in Spanish Fork in the final regular season game.
On Wednesday May 5, the Utah High School Activities Association will release the final RPI of the season as well as the bracket for the State Championship Tournament. The last available ranking for the Dinos was No.4 and the rankings have been locked since April 24. The first round is scheduled to begin on May 8th at a region site.
The State Championship will be decided on May 15 at Salt Lake Community College.