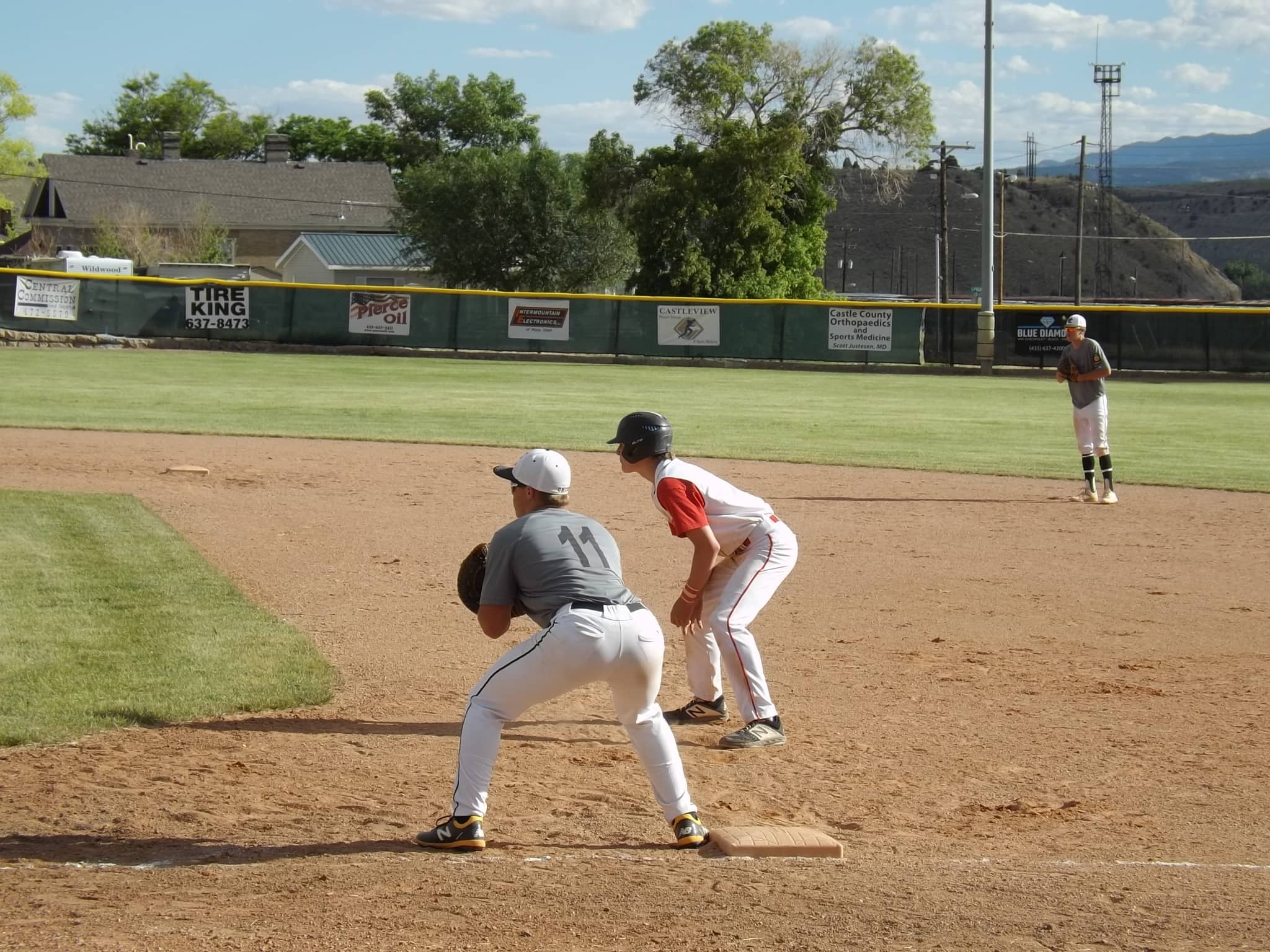 __________________
The Helper Merchants moved to 6-0 on the season as they easily earned a double-header sweep on the road over Roosevelt Monday evening.
Carrying the momentum built in Idaho over the weekend, the Merchants were dominant on the mound once again recording two shutouts to open up league play.
Wyatt Falk pitched four shutout innings, allowing just two hits and fanning seven batters as Helper cruised to a 10-0 win in the first of two games. Colton Lowe worked the final two innings in relief to secure the shutout.
Falk continued to help his own cause at the plate as he ended 2-3 with a single, double, walk and two RBIs. Jordan Fossat helped push the production as he finished 1-3 with a double and two RBIs.
"The lineups that we have put together have worked and everyone is doing their part," said manager Dakota Cisneros. "It's been hard to put a lineup together with this team because everyone is really hitting the ball well."
The second game of the double-header played out similar to the first as Helper once again earned a shutout win, this time 7-0 in five innings.
Beau Vea gave the Merchants four solid innings as the starter on the mound, striking out three batters and giving up two hits. Dallen O'Neil finished off the contest in relief as he retired the side with one strikeout.
Fossat again produced at the plate with a 2-3 mark resulting in a pair of singles and two RBIs. Rylan Hart also notched multiple hits as he finished 2-3 with a double, single and stolen base. Falk and Nelson both recorded two RBIs a piece as they went 1-2 in the box.
The busy early season schedule will continue for Helper as they shift focus to the CJ Smuin Memorial Tournament in Helper Wednesday, Thursday, Friday and Saturday. The Merchants will host seven other teams for the four day tournament.
Helper will play under the lights for the first three rounds of the tournament, beginning Wednesday against American Leadership Academy at 8:00 p.m.. Below is the complete schedule for the entire tournament:
Red Division:                                  Black Division:
Helper                                                    Salem Hills
ALA                                                         Tooele
Alta                                                         Union
Stansbury                                              Hurricane

Wednesday, June 9:
5:15 p.m.- Salem Hills VS Union
8:00p.m.- ALA VS Helper
Thursday, June 10:
9:00 am.- Union VS Tooele
11:45 a.m.- Stansbury VS ALA
2:30 p.m.- Hurricane VS Salem Hills
5:15 p.m.- Tooele VS Hurricane
8:00 p.m.- Alta VS Helper
Friday, June 11:
9:00 a.m.- ALA VS Alta
11:45 a.m.- Tooele VS Salem Hills
2:30 p.m.- Hurricane VS Union
5:15 p.m.- Alta VS Stansbury
8:00 p.m.- Stansbury VS Helper
Saturday, June 12:
9:00 a.m.- Red #4 VS Black #4
11:45 a.m.- Red #3 VS Black #3
2:30 p.m.- Red #2 VS Black #2
5:15 p.m.- Red #1 VS Black #1