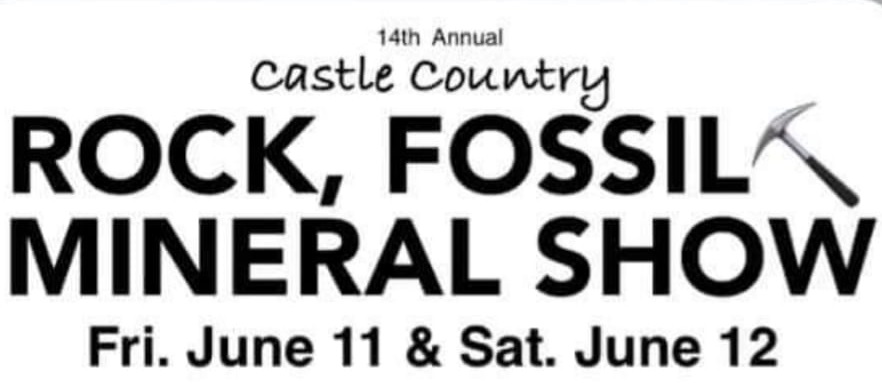 The 14th Annual Castle Country Rock, Fossil, Mineral Show is set to take place on Friday, June 11 and Saturday, June 12 at the Carbon County Events Center on 450 South Fairgrounds Road. This is free and open to public. Castle Country Radio was able to speak over the phone with Event Coordinator, Patrick Braun about all the details.
"Well, you know we got some really unique vendors and those that have attended before are going to see some familiar faces and also some new faces this year. We've got a full slate; all of our vendor spots are filled up. So if you're coming in and its your first time in the show you're going to see beads, you're going to see jewelry, minerals, fossils from all over the world and that's what fascinating and fun," state Braun. Consumers will have an opportunity to speak with the vendors about their displays, plus observe several demonstrations throughout the show.
If you are into jewelry making this event is a perfect place to find beads, gems & stones. "You know another vendor speaking of beads, they're coming out of Colorado. They have a wonderful selection and all of the supplies that you need to do that. So if you want to make earrings or necklaces or bracelets, a great resource. This is smaller show but it's a quality show and so rather than driving to Salt Lake or out of the area we're here in Price," explained Braun. Event organizers will also be hosting a silent auction for a chance to win some unique items.
For more information on the Castle Country Rock, Fossil, Mineral Show contact Braun at (435) 609-0674 or (435) 381-5192.