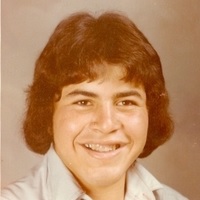 Michael Steven Paiz, the man, the myth, the legend, returned home Friday, June 11, 2021, after a short, but brave, battle with cancer. He was reunited with his soulmate just in time for his anniversary on June 12 and his sweetheart's birthday on June 13. For those who know Mike, you know even through his grueling fight, he never lost his sense of humor.
Michael was born January 17, 1961 in Price, Utah to Julian and Maxine Pacheco Paiz. He graduated from Carbon High School class of 1979 and later obtained a master's in sarcasm and a bachelor's in bull-sh*ttin'.
He married the love of his life, Sondi Ann Ferkins, on June 12, 1982. They were married for 30 years before Sondi's passing in 2012. Mike was a lifelong Carbon County resident. Straight out of high school Mike worked at Castle Gate mine until 1982. He then relocated to Arizona where he worked as a certified forklift mechanic for Nauman Hobbs. He was a master mechanic who could fix anything and when he returned to Carbon County, he opened Southeastern Lift and Fleet which he owned and operated for over 35 years. Mike was also a proud member of the UMWA and worked for Deer Creek Mine for over 25 years.
Dad loved camping, anything MOPAR, being a motocross-mentor to his grandsons, Ryland and K'Cen, fishing trips with his little fishing buddy, Aubrey, and especially loved watching the chaos caused by his two youngest grandchildren, Kalihann and Carter.
He could always be counted on to rock his legendary New Balance tennis shoes at every family BBQ and was a hall of famer of back-seat driving, road rage specialist, family comedian and a veteran of the dirty joke.
Mike is survived by his children, Cameron (Amanda) Paiz, Price, Nicole (Nick) Parker, Wellington; grandchildren, Ryland, K'Cen, Aubrey, Kalihann and Carter; siblings, Julian (Erin) Paiz, South Jordan, sister, Catherine Paiz, SLC; and many nieces and nephews.
He is preceded in death by his wife, Sondi Paiz; parents, Julian and Maxine Paiz; and sister, Debbie Paiz.
Funeral Mass, Friday, June 18, 2021, 10:00 a.m., St. Anthony Catholic Church, Helper, Utah. The family will receive friends from 5:-6:00 p.m. Thursday evening at Mitchell Funeral Home (233 East Main Street, Price, Utah 84501) before a celebration of life beginning at 6:00 p.m. Committal service, Price City Cemetery. Arrangements entrusted to Mitchell Funeral Home of Price where friends are always welcome daily and may share memories online at www.mitchellfuneralhome.net.