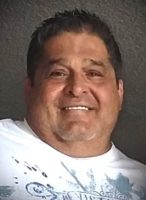 Longtime resident and former mayor of East Carbon City, Orlando La Fontaine, 60, passed away July 11, 2021 while surrounded by family at the University of Utah Hospital in Salt Lake City due to causes of COVID Pneumonia.
He was a Cuban immigrant who was born on January 20, 1961.  Orlando first settled in the Bronx, New York where he received an Associates Degree in Biotechnology.  Orlando moved to Florida where he became a regional manager of five dialysis units and later went to work in Puerto Rico for a month to start a dialysis unit.  Orlando had a heart of gold and his greatest joy was serving others.  He loved people, traveling, and especially sharing his experiences with loved ones.
Orlando was blessed with a wonderful family and he always put Judi and the kids, before himself.  He loved the ocean very much; besides home, it was his happy place.  Orlando had a special drive inside him that always pushed him to do better.  He was a two-term mayor of East Carbon and his efforts made a positive impact throughout the community.
Orlando was a people's person who could talk to anyone, about anything.  He was very smart and could always think outside the box.  His strong hands, big hugs and hands on approach touched the lives of many.  He loved to laugh and his laugh was infectious.  Orlando could be on the phone and start laughing and it would make those around him laugh.  Orlando was a good father and great husband who will be loved and missed always.
Services will be held at a later date.  Arrangements entrusted to Mitchell Funeral Home where friends are welcome to share memories online at www.mitchellfuneralhome.net