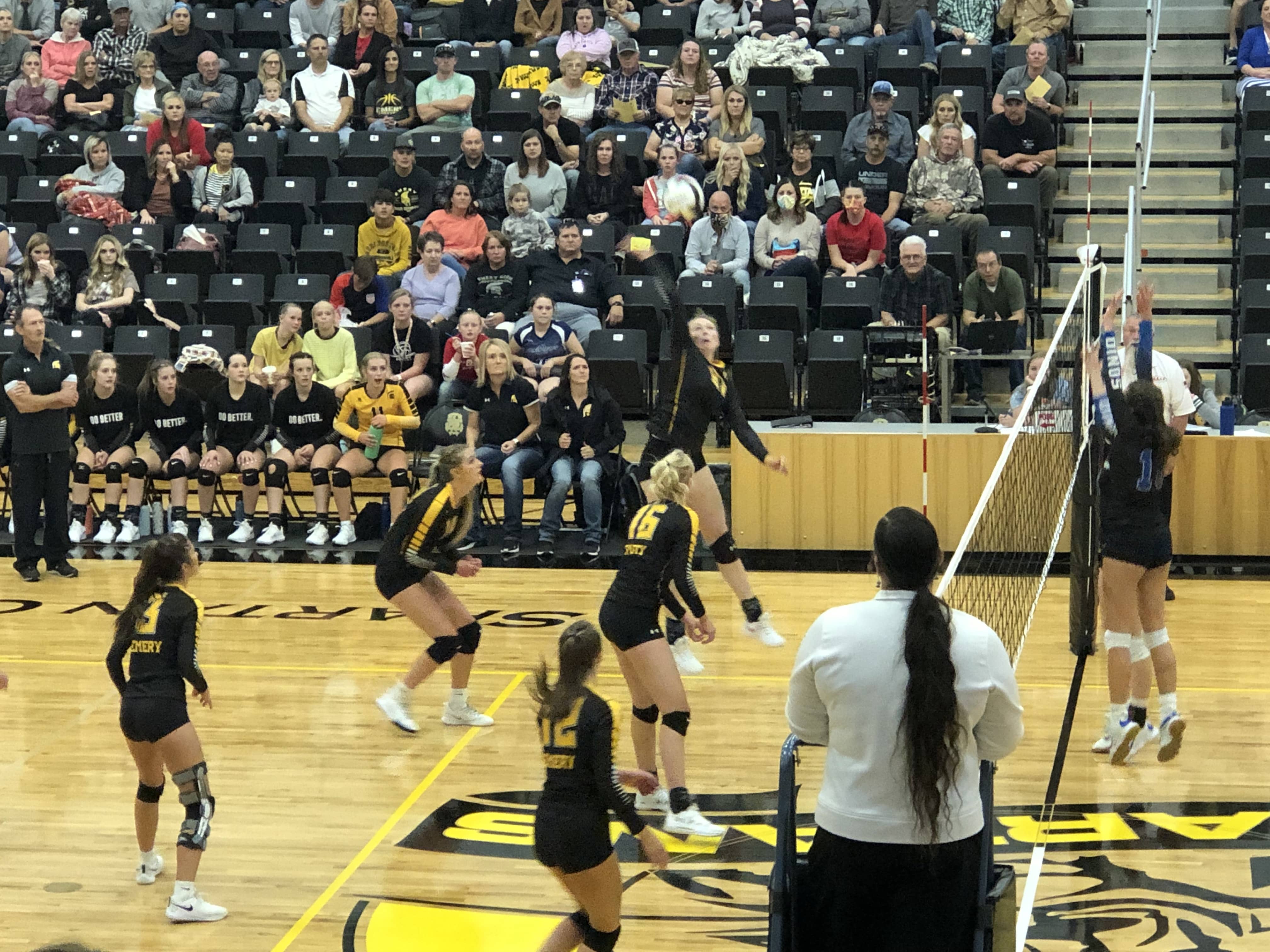 A week removed from their first loss of the season, the Emery Spartans seem to have righted the ship, rattling off five straight wins. Tuesday was Senior Night at the Spartan Center and the Grand County Red Devils were in town. The Spartans have made a habit out of not dropping a single set in the majority of the wins they have posted this season and it was more of the same against the Red Devils, a straight set win.
Emery didn't waste much time getting going against the Red Devils taking set one 25-13. Sets two and three went rather quickly as well, with the Spartans claiming the victory in those 25-17 and 25-18.
The Spartans season records sits at 23-1 and 6-1 in region play. When the RPI was taken down earlier in the week, Emery was sitting in the No.1 spot and should remain there for the foreseeable future.
The Spartans will be back on the court Tuesday, when they will face the Carbon Dinos.  Carbon is coming off of a loss to Richfield on Tuesday and the Dinos were sitting in the No. 2 spot.
The final RPI will be revealed on Wednesday the 20, three days before the opening round of the 3A State Championship Tournament.
The match against the Dinos is set to start at 6:30 in the Carbon High School gym.