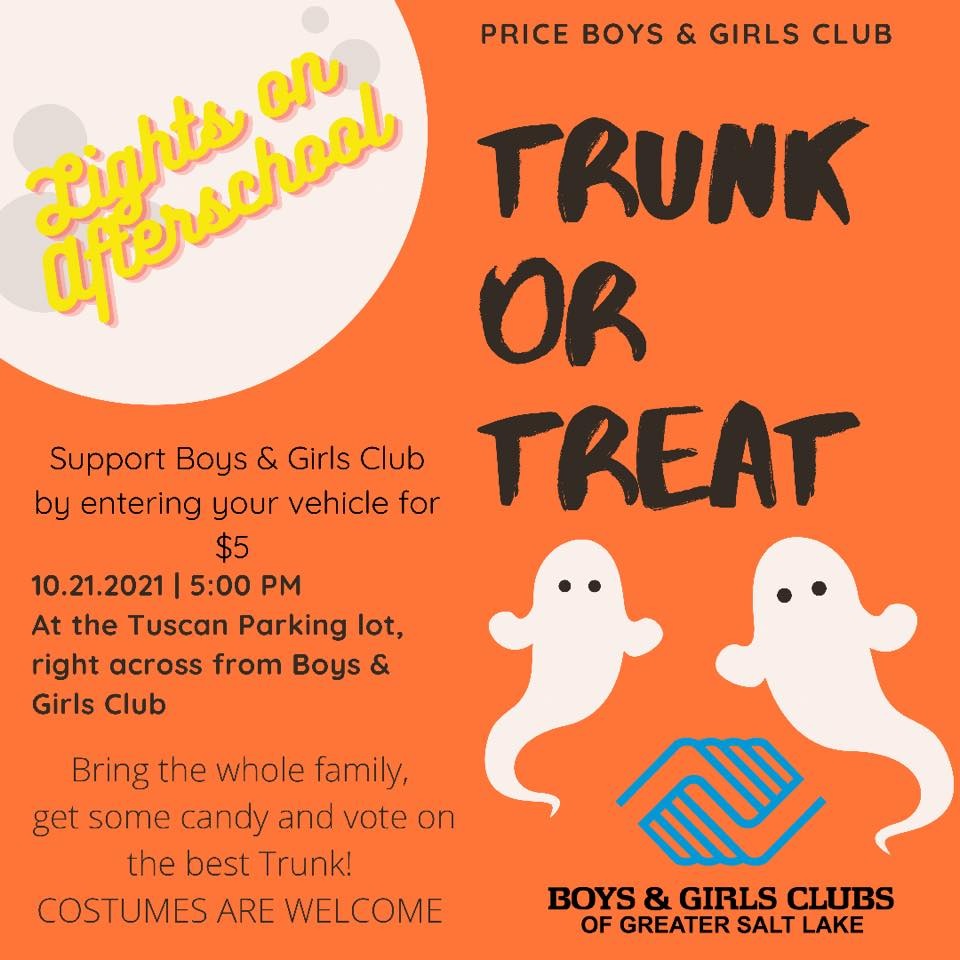 The Price Boys & Girls Club is hosting a Trunk or Treat event on Thursday, October 21 at 5:00 pm at the Tuscan parking lot across the street from the club. Director, Quakee Tabone stopped by Castle Country Radio to share all the details.
"So we are opening sign-ups to the community so anybody that wants to sign up is welcomed to. We really want people in the community to know that we support them and we want their support as well," said Tabone. The cost to enter a trunk for the event is only $5.00 per vehicle and all proceeds earned from the event go towards the Price Boys & Girls Club. Guests will be able to vote for their favorite decorative trunk.
This event is open to all ages and will be a family-friendly gathering where costumes are welcomed. "The whole idea behind our Trunk or Treat is actually our Lights On event. It's called Lights On Afterschool and it's meant to showcase after-school programs by showing the community that our lights are always on for their kids," said Tahone. This event is a perfect opportunity for community members to come interact with administrators and members of the Price Boys & Girls Club.
As the club prepares for the Trunk or Treat, the teens and juniors at the club have been busy with healthy eating and financial learning courses. "Our teens are doing Healthy Habits which is a cooking program where they learn how to cook healthy snacks for those teenagers always eating. Then our juniors are actually working specifically on a program called Bonzai which is a financial literacy program where they get to go through an interactive website," said Tabone. The Bonzai program helps students develop a lemonade stand and assists them in learning how to run a small business.
The younger students in the program have been busy academically as they enjoy the Power Hour Program. "So with the end of the quarter coming up we've been really helping the kids check their grades, make sure they don't have any missing assignments, get those done and caught up for them. Then also throwing in some fun, educational games and things like that," stated Tabone. The main priority besides providing a safe afterschool environment is having students succeed academically in their studies.
If you would like to be a part of the October 21 Trunk or Treat or you would like more information on Price Boys & Girls Club services feel free to call them at (435) 637-6066.