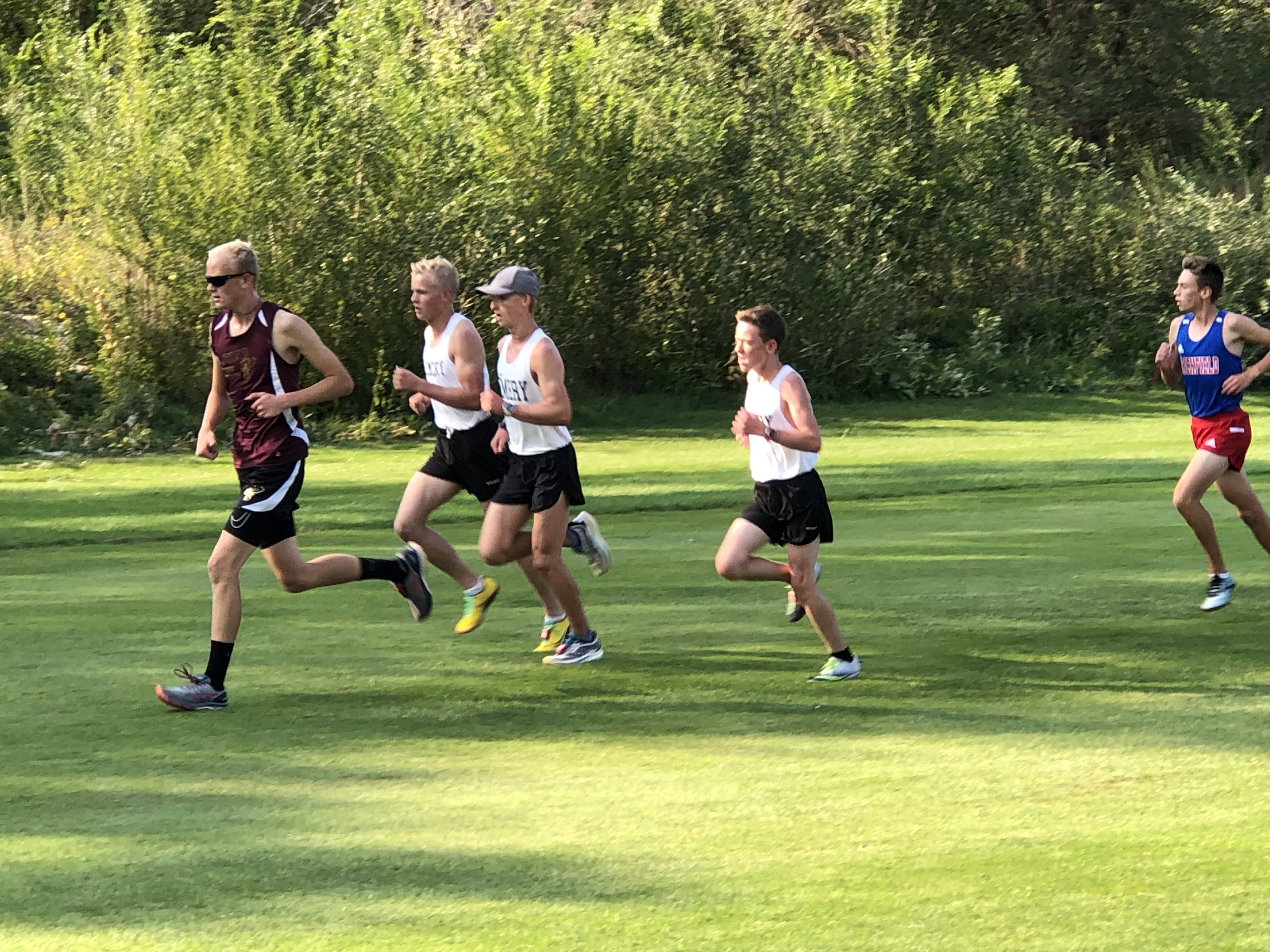 Jess Christiansen finished in the top three runners in Region 12 on Wednesday at the championships held in Cedar City. The boys team finished in third place and the Lady Spartans ended the day in fourth.
Christiansen, who has had a great season so far ended with a time of 16:38, :23 seconds behind first place Cannon Anderson of Richfield. Richard Crane also of Richfield, Christiansen, Carbon's Kobe Cruz and Richfield's Tyler Saunders rounded out the top five individual runners.
Camdon Larsen (6th), Merrit Meccariello (8th), Dillian Larsen (13th), Byron Christiansen (23rd), Jack Christiansen (27th) and Mason Hurdsman (29th) all competed for the men's team for the Spartans.
Overall on the team side Richfield claimed the top spot followed by Carbon, Emery, Canyon View and Grand.
For the Lady Spartans Kallee Cook was the top finisher in 16th place. Beverly Lancaster of Carbon claimed the top spot for the ladies with a time of 19:45.2. Cadence Kasprick of Grand finished in second. Lydia Forsyth of Canyon View, Ambree Jones of Carbon and Isabell Daynes made up the top five.
The Carbon ladies team claimed the top position followed by host Canyon View, Grand, Emery and Richfield.
Next-up is the 3A State Championships in Rose Park on October 27.
Check with Castle Country Radio for the final results as they become available.