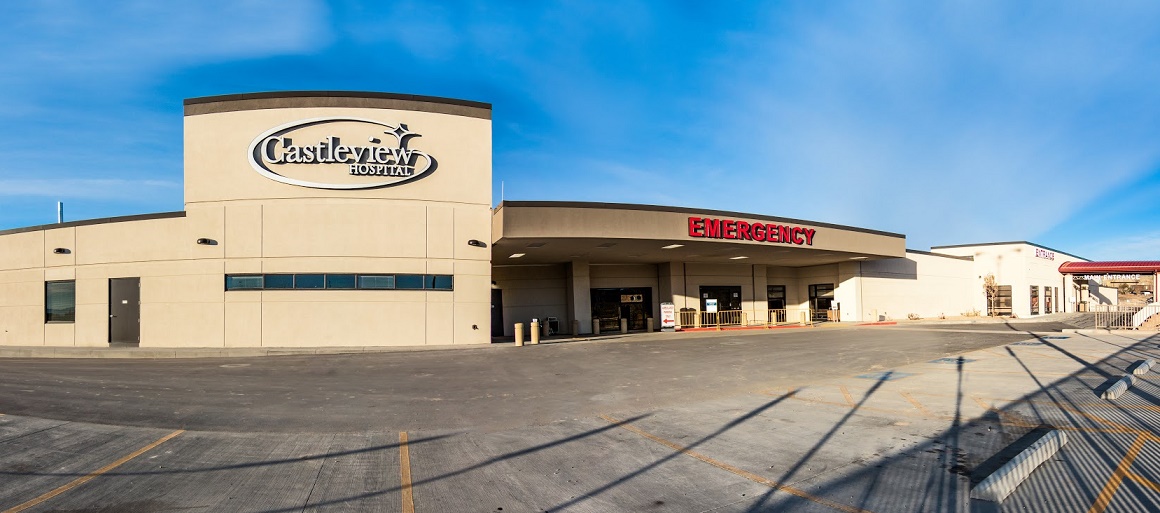 Castleview Hospital has been very busy since the COVID-19 pandemic began and it's now hitting the hospital harder than ever. CEO, Greg Cook stopped by Castle Country Radio to share a hospital update with the community.
"We're experiencing things in health care that we've never dealt with before. Its definitely not going away anytime soon, I certainly hope that it does, but it's not showing any signs of that. I thought last year when we started dealing with this that we had seen worse things than we have every seen and last year was certainly terrible to deal with and it was taxing but this year has been far worse," stated Cook. The health care workers are getting very tired but are resilient in taking care of patients.
There are certain steps that folks can take to help prevent transmission of the COVID-19, one is choosing to get the vaccine. Vaccines help prevent severe illness and hospitalizations, plus they are free. Each vaccine administered could mean a hospital bed saved for individuals with chest pain, trauma, stroke, and other critical non-COVID-19 healthcare needs. "We're certainly not asking anybody to do something that they don't want to do, we definitely are not forcing anybody, we all have rights and we respect those. What we are asking is for people to be responsible and just help us out, masking, social distancing. If you're sick don't go to church, don't go to work, don't go to school. If your kids are sick don't send them to school. These are all ways that we can help stop and slow the transmission of COVID-19," explained Cook.
If you choose to get the vaccine you can do so at the Southeastern Utah Health Department. "Just reach out to the health department, they can step you through how to get a vaccine. I understand that the vaccine process is a little controversial for some but we do know that it helps. We've seen, you know is possible to get a breakthrough case of COVID if you've had the vaccine but we've noticed that there are a lot fewer hospitalizations and certainly fewer deaths for those patients that have been vaccinated," stated Cook. Folks can also get the vaccine from their local pharmacist. If you do become sick and need to get tested you can do so at the health department or at the mobile testing facility next to Subway on Main Street in Price.
"I appreciate the community support. Again, it's a cry for help just do your part. It may not impact you but it may impact somebody else significantly and we have seen a lot of death. Those patients that come to the hospital can't breathe, are put on oxygen, end up being intubated, a lot of them walk out of the hospital and a lot of them don't. So please help. Our staff, I can't say enough how much I appreciate them, how much I appreciate the providers at the hospital. We have a tremendously caring group of individuals who are willing to take care of everybody but it is taxing and very exhausting, so please help," said Cook.
To keep informed on the happenings taking place at Castleview Hospital visit their website or Facebook page.