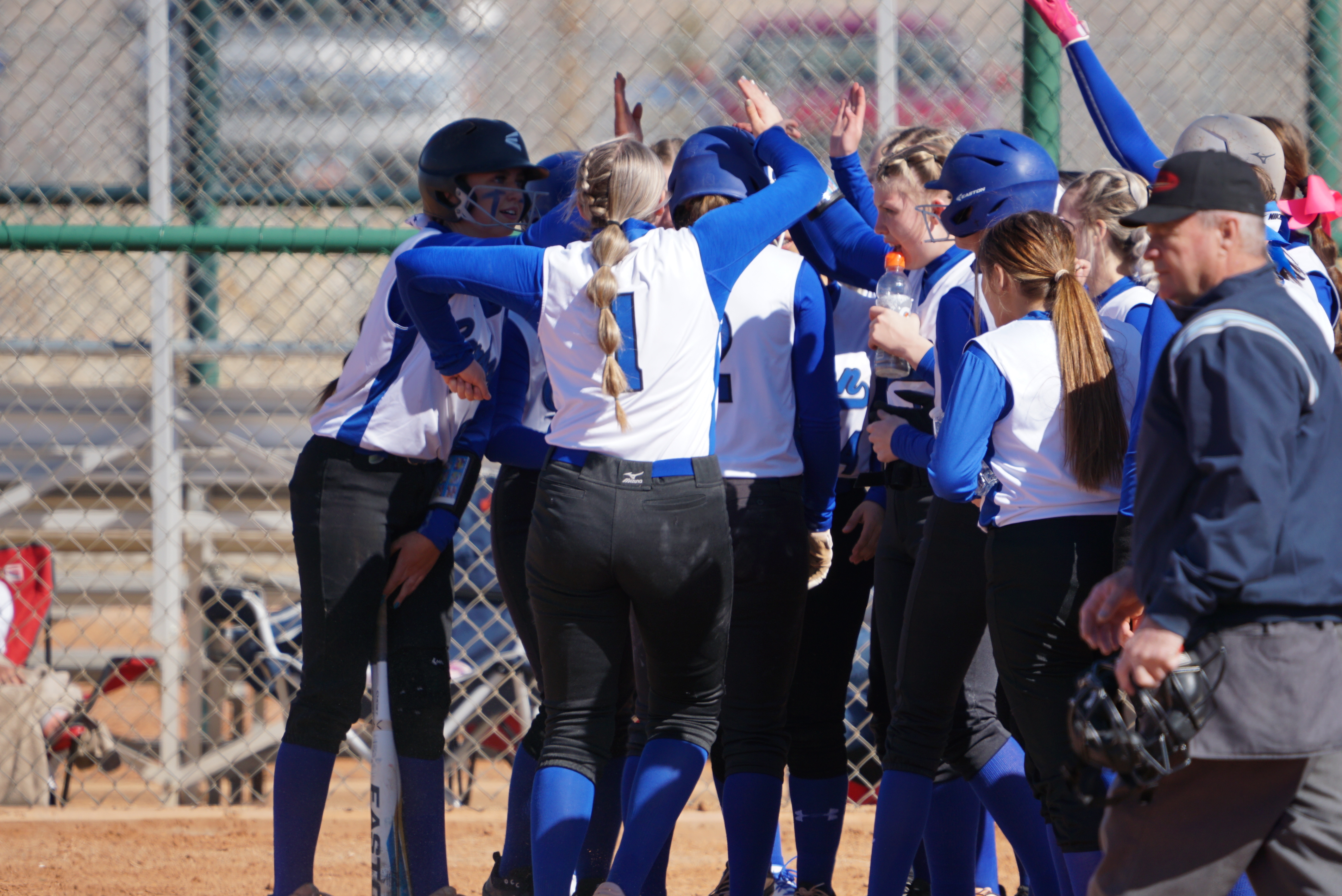 Carbon softball started the 3A playoffs last Saturday in Price, making their way through the opening round starting with Juan Diego. On Friday, they met South Summit on the field at the Spanish Fork Softball Complex. South Summit had sent Emery to the one-loss bracket on Thursday and unfortunately for the Dinos they would fall to the Wildcats 4-2, meaning the Dinos would play one more game on Friday against Region 12 member Canyon View. Carbon went on to lose that game 13-3 ending the season.
Carbon's day started at 10:00 when they took the field to face South Summit. They had taken on The Wildcats earlier in the season on their home field taking a 9-1 win.
South Summit put runs up on the board first scoring three in the top of the third inning. They led 4-0 when the Dino's came up to bat in the bottom of the fifth and Gabrielle Vasquez came up to the plate sending a line drive to center registering a double and driving Jenna Richards home, Vasquez would end the game going 1-3 with a run scored and an RBI. Mollie Horsley came to the plate next sending a single to left field bringing in Vasquez.
Haven Byerly got the start on the mound going seven giving up three earned on three hits, striking out three but uncharacteristically walking seven. With the loss Carbon fell to the one-loss bracket and would turn around and have to face Canyon View Friday afternoon.
The Dinos had a tough time generating any offense against the Canyon View Falcons, collecting only five hits for the second consecutive game.
Canyon View put up four runs when Tenley Madsen came to the plate hitting a fly ball  bringing home Brielle Sandoval and Adri Abeyta. Later in the inning Stevie Oman sent a sacrafice fly to left bringing in Makayla Scovill, cutting the Canyon View lead to 4-3 and that would be as close as the Dinos would get.
In the fourth and fifth innings the Falcons put up nine runs end the game in five and Carbon's season.
Madsen collected two RBI's on a 1-3 day at the plate. Oman had the other RBI on a 1-1 day.
Byerly got the start and the loss giving up 10 earned on seven hits striking out four. Madsen came in and put in one inning of work with two earned on three hits.
The Lady Dinos season ends with a 22-7 record.
Check with Castle Country Radio for a complete recap of the Carbon softball season plus a the season ending interview with coach Kirt Nunley on KOAL's Drive Time Sports.