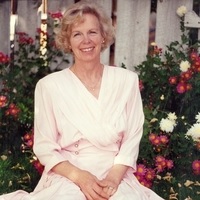 Kathleen Marie Birdsall Conover, age 81, passed away in the comfort of her home surrounded by her loving family on June 16, 2022.
Kathleen was born on April 17, 1941 in Salt Lake City, Utah to Ernest Ray Birdsall and Edith Wilkinson. She married Paul George Conover on August 15, 1970 in the Manti Utah Temple.
Kathleen was a lifelong member of The Church of Jesus Christ of Latter-day Saints. She served in many compacities. Kathleen was involved in the Primary, Young Women's, and the Sunday School organizations. Together with her spouse Paul; they served a Stake Mission as stake missionaries and as temple workers in the Manti Utah Temple. However, the highlight of her service was serving two service missions with her eternal companion at the Polynesian Cultural Center in Hawaii and at Adam-ondi-Ahman in Missouri. Kathleen had a love for the Gospel Jesus Christ and had an unwavering testimony in her savior.
Kathleen enjoyed the time spent visiting with her friends and neighbors over the years. She was a woman of integrity and would do anything for anyone who was in need of help. Most of all see was a Giver. She dedicated her lifetime to her family. She loved her family and wanted to make sure they all knew how much they were loved. Kathleen loved parties. She enjoyed going to them with her friends and family and also being able to help plan for those events. Kathleen had a special touch for baking. Anyone who has ever tasted the food that Mom baked knows how good it really was. Many memories have been made using the blenders to make fresh butter. Those memories will always be precious to all with the time spent in her home. Kathleen had a surplus of food storage. This was very important to her because she always wanted to make sure her family's needs were taken care of in an unpredictable situation.
Mom, we love you and will miss you! Until we meet again.
Survived by her loving husband, Paul Conover, Ferron, UT.; children, Adam (Alice) Jerome, Provo, UT., Aaron (Renae) Jerome, Woods Cross, UT., April Jerome (Michael Greer), Riverton, UT., Bridgette (Keith) Patterson, Filer, ID., Tiffany (Kenny) Winder, Idaho Falls, ID., Heidi (Ethan) Migliori, Ferron, UT., Melissa (Brad) Barton, Spanish Fork, UT., Jenny (Joseph) Mireles, South Jordan, UT., Heather (Jeremy) Sharp, Stansbury Park, UT. and Ashley (Sterling) Henderson, Rigby, ID.; step-child, Michelle (Greg) McDermott; brothers, Sylvan (Sharon) Birdsall, California and Alan (Sherry) Birdsall, Bountiful, UT.; sisters, Juanita (Doug) Van Keulen, Layton, UT., Elizabeth Hill, Washington, UT. and Lynette Ross, California; and numerous grandchildren and great-grandchildren.
Preceded in death by her parents, Ernest Ray Birdsall and Edith Wilkinson; sons, Gordon Conover and Clint Conover; brothers, Kendall Birdsall and Delwyn Birdsall; and brother-in-law, Chris Hill.
Funeral service, Friday, June 24, 2022, 12:00 (noon), Ferron Stake Center. The family will receive friends starting at 9:30 a.m. prior to the service. Burial will follow in the Ferron City Cemetery. Arrangements entrusted to Mitchell Funeral Home of Price and Huntington where friends are always welcome daily and may share memories of Kathleen online at www.mitchellfuneralhome.net