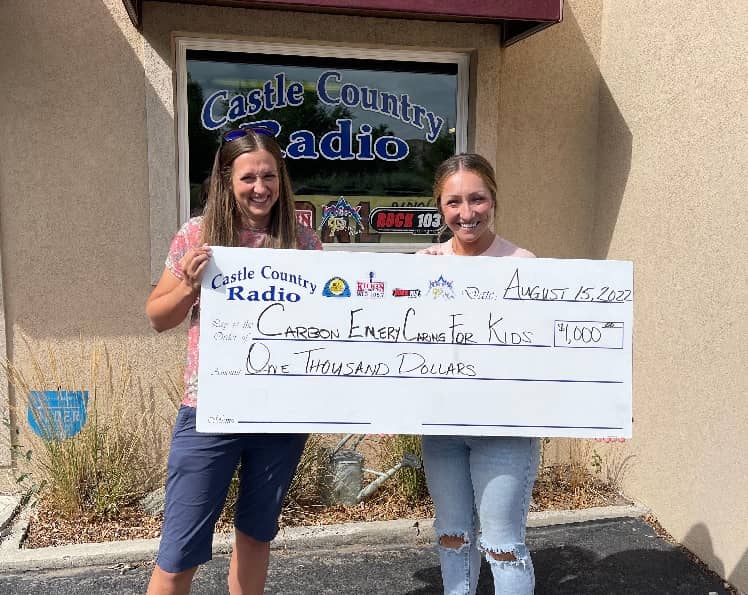 After 5 years of the Auto Farm Secret Sound on KRPX 95.3 The Peak not being guessed by a listener, $4,000 was given away to listeners in the form of gas cards this past spring.  It was also decided that a portion of the prize money would be used to support a local charity.
The local charity that was chosen to support was Carbon/Emery Caring for Kids.   On August 15th, Marcie Loveless with Carbon/Emery Caring for Kids was presented with a check for $1,000.00 by morning host Mallery Dunn.  The money will be used to help provide meal kits to kids within both the Carbon and Emery School Districts.
Carbon/Emery Caring for Kids is a non-profit charity that provides donated food kits to local children during the school year on weekends and holidays to ensure that they have food outside of their regular school food programs.
To learn more about Carbon Caring for Kids and how you can make a donation towards the cause visit their Facebook page.