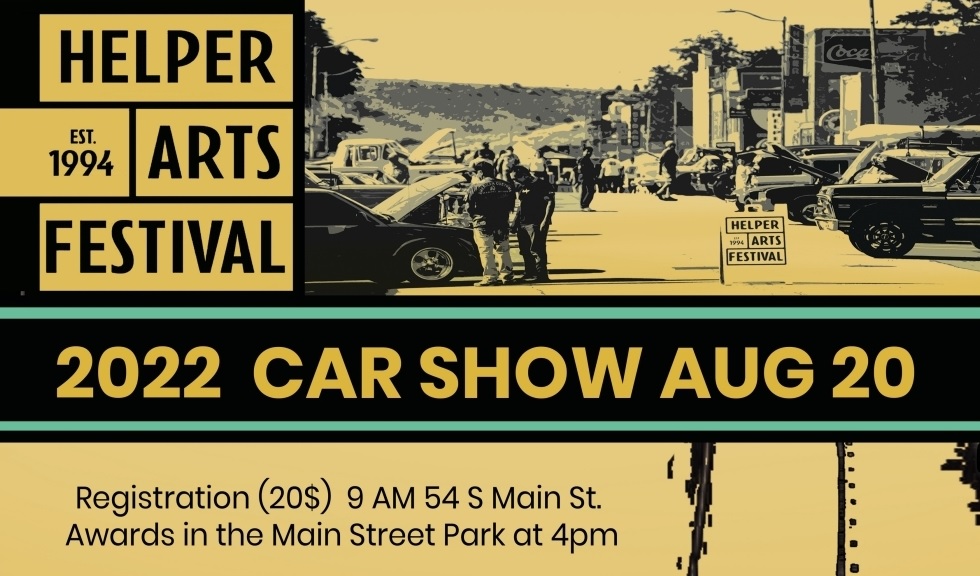 Its time for the Helper Arts, Music and Film Festival this weekend and one of the events taking place on Saturday, August 20 is the annual Car Show presented by Vintage Motor Company. Castle Country Radio was able to sit down with Event Organizers, Gary and Malarie DeVincent to discuss all the details.
"So come out Saturday morning at 9:00 am we're going to start registration. Come out, bring your cars, get parked and what I always find to be a fun tradition is to get those cars parked and walk across the street over to the River Pavilion and have breakfast and support The Clampers. They do their breakfast there in the pavilion every morning," stated Malarie DeVincent. The registration fee for the car show is $20.00 per vehicle and participants will register at 54 South Main Street in Helper.
All cars and trucks, makes and models are invited to attend, as well as motorcycles. "Also, what we haven't had a lot of, which would be a lot of fun is motorcycles. If you have some that are new or old to bring that type of stuff out would be a lot of fun to see. We're basically known as a car show but motorcycles are more than welcomed," said Gary DeVincent. Awards will be presented at 4:00 pm on the Main Street Stage.
For more information about the Helper Arts, Music and Film Festival Car Show can contact Malarie DeVincent at (435) 650-7119 or malariedevincent@gmail.com.