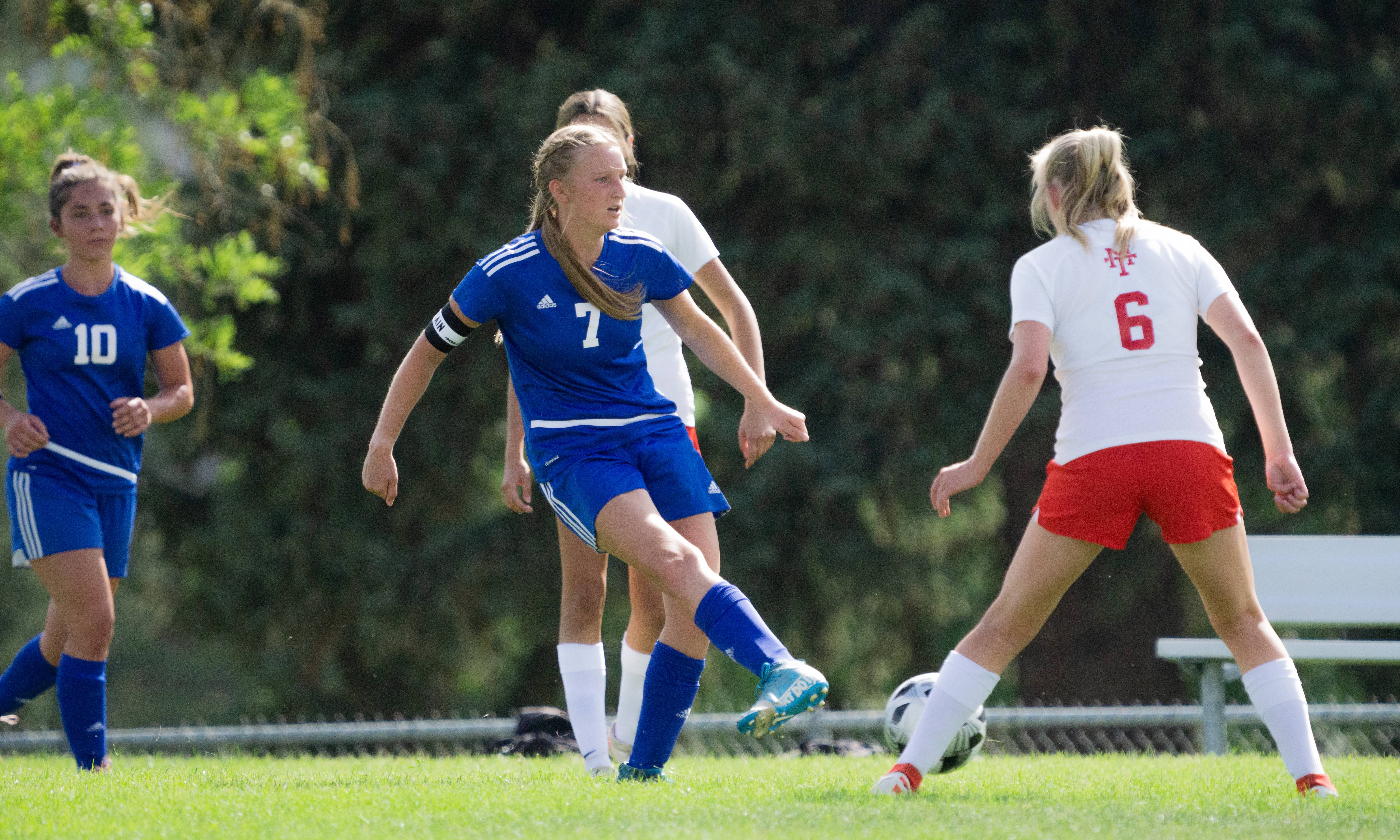 Beverly Lancaster scored two first half goals as the Carbon Lady Dinos defeated the Richfield Wildcats 4-2 in a region showdown Tuesday afternoon in Richfield.
Carbon exploded offensively in the first half of Tuesday's road win, scoring all four goals in the first 40 minutes of play. Amiah Timothy and Allie Smith also scored one goal a piece to help Carbon capture a 4-2 lead at the break.
Goalie Emma Flemett helped the Lady Dinos preserve the win as she finished with five saves for the game and the shutout in the second half.
The two goals for Lancaster put her season total at 11, which places her inside the top-five for the 3A classification. Tuesday marked her third multi-goal game of the season.
Tuesday's win over Richfield gives Carbon a season-series sweep over the Wildcats and sole possession of second place in the division. With only three games left on the regular season slate, the Lady Dinos are currently ranked No. 6 in the RPI.
Carbon will now take the remainder of the week off before returning to the field on Tuesday for a road contest with the Emery Spartans.