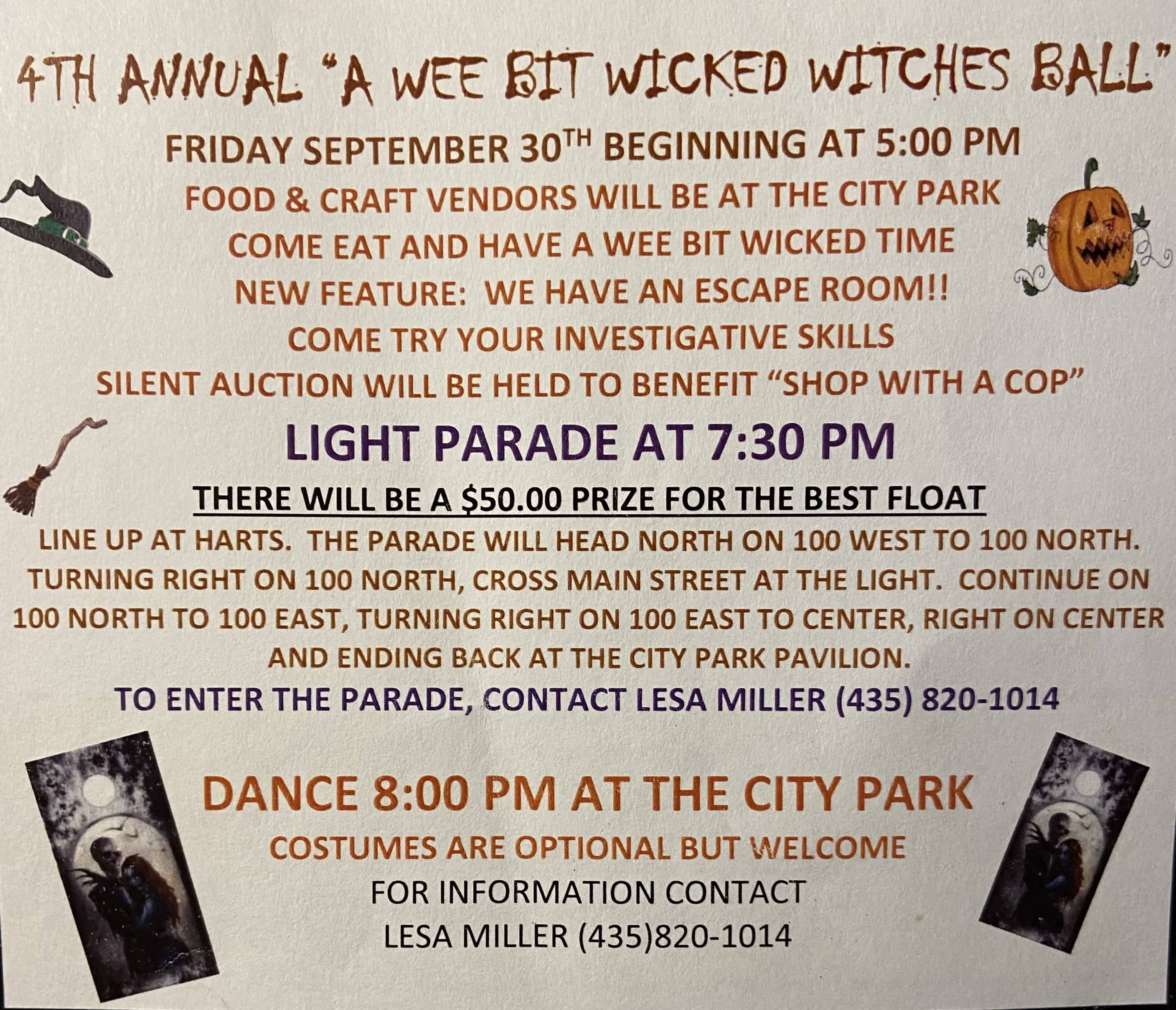 The 4th Annual Wee Bit Wicked Witches Ball will take place at the Huntington City Park on Friday, September 30 at 5:00 pm. All members of the community are invited to attend and participate in this event. Castle Country Radio was able to speak over the telephone with Event Organizer, Lesa Miller to get all the details.
"We have a deejay coming it is like I said it's a dance, costumes are welcomed. He will occasionally throw in the music to the witch's dance that we do. So we'll just come from where ever we're at and do that, we have another one. But people are welcomed to join in, join us, wear costumes, come prepared to have a great time," said Miller. This gathering is for all ages and would be a great way to kick off the Halloween season.
"We do a light parade that starts at 7:30 pm. If you want to enter this, just call me, we'll tell you where to meet. There is a $50.00 prize for the best float and we stay off Main Street, we cross Main Street one time at the stop light, so it's a safe little route that we do. Its just fun," said Miller. You can enter a float, bicycle, ATV/UTV by calling Miller at (435) 820-1014.
There will be food, music and vendors set up at the event. "The proceeds that we make from the vendors rental fee, we donate to Shop with a Cop. So it's just a good little community service thing, as well as, community fun evening also," said Miller. If you are interested in setting up a vendor booth you are urged to call (435) 749-9445.