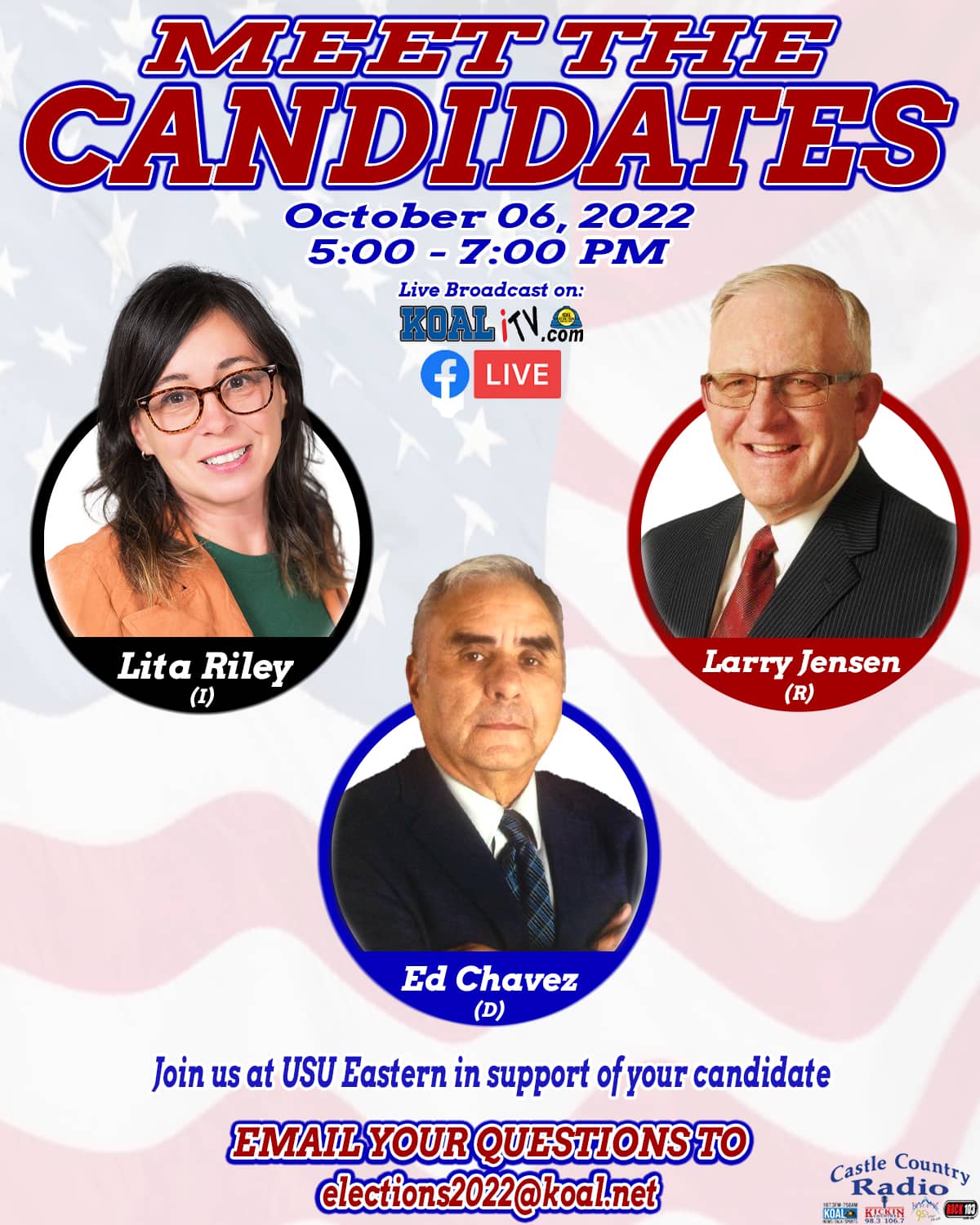 Castle Country Radio would like to give voters a chance to get to know their candidates through a series of gatherings. The first forum, set for Thursday, will feature incumbent Carbon County Commissioner Larry Jensen, along with challengers Lita Riley and Ed Chavez.
The event will air live on KOAL AM 750, FM 107.3, and online with a video stream at www.KOALitv.com. A more personal way to listen to the candidates is to attend the event in person at the Alumni Room in the Jennifer Leavitt Student Center on the campus of USU Eastern.
The second session will take place on Thursday, Oct. 13 with featured candidates seeking the Carbon County Sheriff seat. Those scheduled to attend are Jeff Wood and Zach Palacios.
The third session is scheduled for Tuesday, Oct. 18 at Emery High School for candidates seeking the Emery County Sheriff seat. Those candidates are Tyson Huntington, Shawn Bell, Boe Minchey, and Keaton Cowley.
The final session will take place back at the USU Eastern Alumni Room on Thursday, Oct. 20. It will feature incumbent Carbon County Commissioner Tony Martines, along with challengers Fuzzy Nance and Paul Riddle.
Voters may submit a question to the candidates by emailing election2022@koal.net. As a reminder, not all questions will be presented due to the number of candidates and time restrictions.
For further information on this event please visit www.castlecountryradio.com