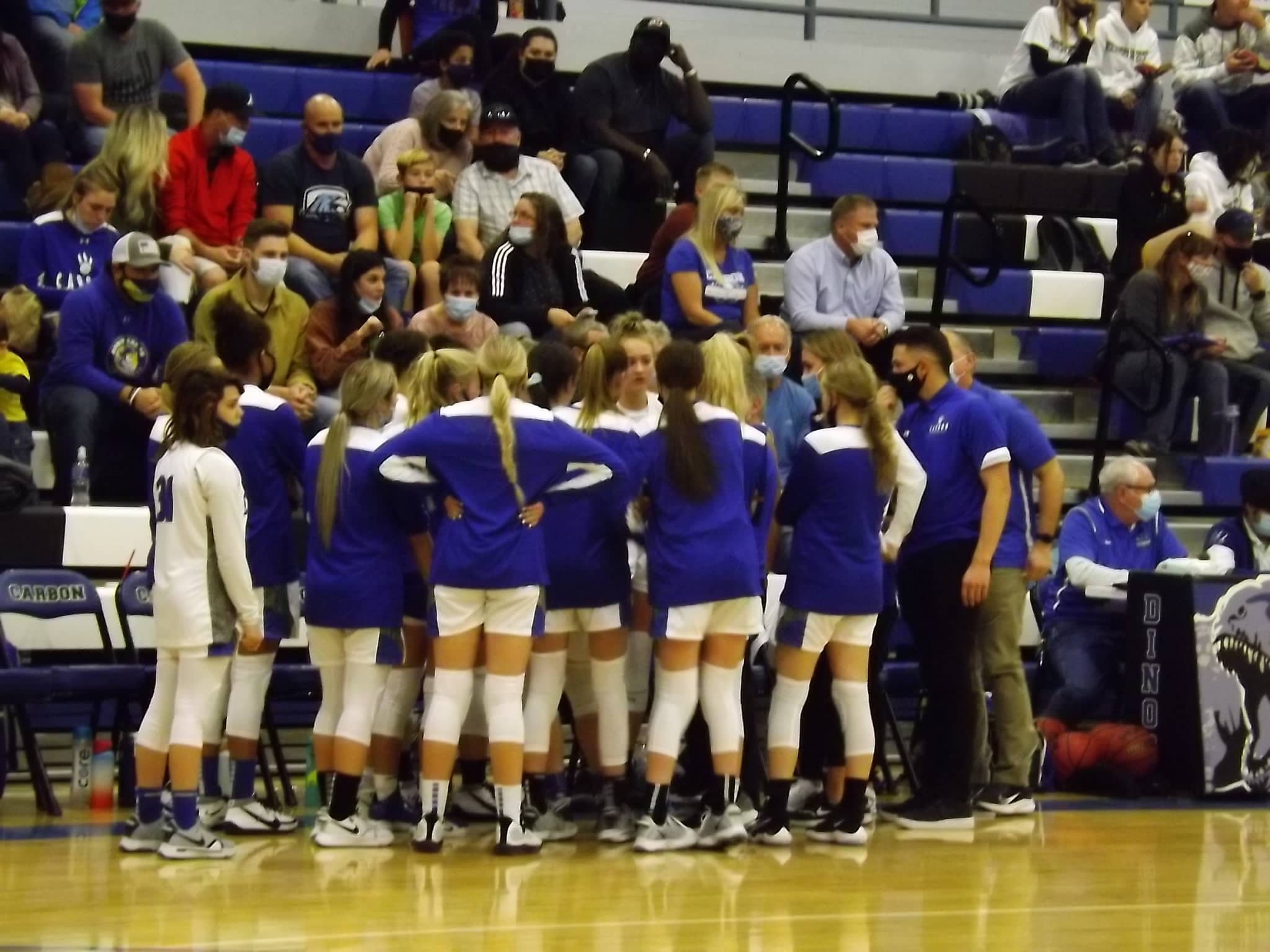 Senior center Haley Garrish led the Dinos with 19 points to lead the Carbon Lady Dinos to a 42-26 win over the Orem Tigers.
Tuesday night, Carbon took the trip to Orem High School to take on the Tigers in their second game of the season. The 1-0 Lady Dinos opened the game with a 12-10 lead after the first eight minutes. Garrish scored 10 of her 19 points in the first quarter to lead the Lady Dinos.
The second quarter was an extremely low scoring affair as Carbon and Orem combined for 11 points, 6-5 in favor of the Dinos. Tatum Tanner scored four points in the quarter to lead the Dinos. Carbon took a 18-15 lead into the half.
Carbon struggled offensively to begin the second half. The Lady Dinos managed just five points in the quarter, being outscored by Orem 9-5. Kennedy Williams scored three points in the period and Tanner had the other two. Carbon trailed Orem 24-23 as the game moved to the fourth quarter.
Domination was the theme of the fourth quarter for Carbon as the Lady Dinos held Orem to two points in the period. Carbon's offense also seemed to find a groove in the period with 19 points to close out the game. Garrish scored eight points in the quarter as Carbon closed the book on Orem, 42-26.
Haley Garrish finished the game with 19 points and 10 rebounds for a double-double on the night. Tatum Tanner added 12 points and four rebounds while Kennedy Williams six points, nine rebounds and four steals.
Next up for the Lady Dinos is their home opener on Nov. 29 against the Cedar Reds. The game is scheduled for a 6:30 p.m. tipoff. The game will be found live on KRPX 95.3 The Peak with the Landon's Diesel Service pre-game show beginning at 6:00 p.m.