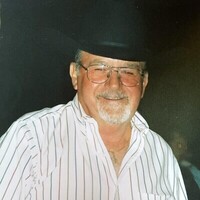 Charles (Charlie) Edward Hamilton passed away on January 19, 2023, at the age of 84, after a long fight of deteriorating health. He died peacefully at home in the arms of his loving and faithful wife, Louise, with their children and family by his side.
Charlie was born in Helper, Utah on November 29, 1938, to Elmer Henry Hamilton and Margaret Felice Hamilton. He graduated from Carbon High School and attended Carbon College. He married the love of his life, Louise Wooden, in 1965, he then completed his eight-year service in the United States National Guard. His work ethic and desire to care for his family led him to many different business opportunities. In 1977, he built his dream shop "Hamilton Auto and Repair," which was not only his lifelong passion, but a gathering place for friends and family.
Charlie proudly volunteered and served in many organizations. He served as a fireman and EMT for Helper City. As a proud member of the Knights of Columbus 3rd and 4th Degree, he served as Grand Knight for 12 years. While he was serving in this position, a bench was built and placed in the Helper City Cemetery, in the honor of unborn children. He is the current president of the Stella D'America Italian Lodge #77 of Helper and the National Vice President of the Western Division Columbia Federation of American Italian Society. He assisted in organizing one of the first car clubs in Utah "The Syndicates." He is also a lifelong member of St. Anthony Catholic Church.
Most importantly, Charlie loved his family, and developed a special bond with each of his grand and great-grandchildren who will continue his legacy.
He is survived by his loving wife Louise; best friend and constant companion "Lady"; children, Dannette (Troy) Moynier, Troye (Michelle) Hamilton, Todd (Shelly) Hamilton, Deena Hamilton; bonus "son," Steve Peirce; bonus "kids," Matt and Terri; brother-in-law, Vink Tolich; sister-in-law, Ginny Wooden; and many loving nieces and nephews; beloved grandchildren, Jordan, Kenzie and Colin Moynier, Tiffany (Dustin) Peterson, Anthony (Falina) Hamilton, Tesha Schatz, Alexa and Julia Hamilton, Bri Sergent, Tanner (Mersades) Bradley and Tianna (Nick) Citrola; the lights of his life, great-grandchildren, Landyn, Brexlynne, Hendrix, Zackary, Kylee, Kallie, Kaiden, Aisley, Baby J, Kray, Hazlee and Briggs.
He was preceded in death by his parents; brother, Elmer; in-laws, Win and Mary Wooden; best friend and brother-in law, Scott Wooden; sister in-law, JoAnn Tolich.
Funeral Mass Wednesday, January 25, 2023, 10:00 am., St. Anthony Catholic Church, Helper. Vigil service, Tuesday evening, January 24, 2023, 7:00 p.m., Mitchell Funeral Home, Price. Family will be at Mitchell's Tuesday and Wednesday one hour prior to services. Committal service Mt. View Cemetery, Helper.  Arrangements entrusted to Mitchell Funeral Home of Price and Huntington where friends are welcome to share memories of Charlie at www.mitchellfuneralhome.net.
Charlie had a special place in his heart for children and was specifically concerned for those who did not have enough food to eat. We are asking that in lieu of flowers, donations be made to "Carbon Caring for Kids" who provides food for students in need. Please ensure to include a note that your donation is In Memory of Charles Hamilton, as we would like to be able to thank those that are donating. Venmo is @Carboncaringforkids or you may send a check directly to Carbon Caring for Kids c/o Marcy Loveless 1551 W. Cedar Dr. Price, Utah 84501.