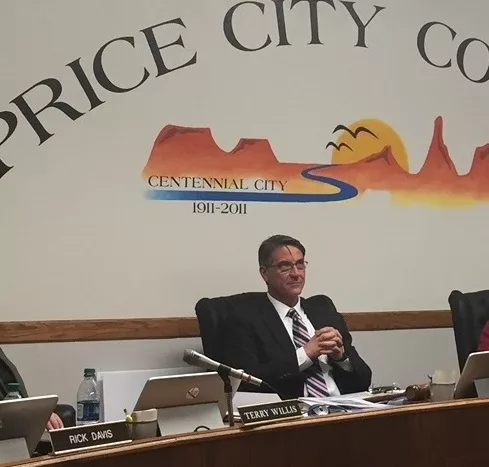 It's time for another Price City update and Castle Country Radio was able to sit down with Mayor Michael Kourianos who spoke about the Reservoir Project and where we are in the process of a new reservoir.
"You know when I first got in as the mayor Garley Reservoir was the EIS process was well underway and had been accepted. There was a lot of people when I first got in that were concerned of that location. So with that being said, we did a time out, and we talked with the NRCS, and we said, okay, we'll look at other potential sites and we needed the money to do that and NRCS gave us $600,000.00 to look at these other sites because we were listening to our residents and their concerns," said Mayor Kourianos. They took that money a looked at 26 other sites for the lower retention basin and finalized that to 4 potential sites, one of which is still the Garley area and the other three are up in the Consumers area.
Once the location has been determined the Environmental Impact Study must take place. This past summer, several agencies like NRCS, BLM, and EPA took a look at the four proposed reservoir sites to help determine which would be best for a lower retention basin.  "So from that visit of the EPA and everybody, EPA asked us, we want you to pipe your canals and all the different irrigation systems. Because I've always said, Emery County has been a model for the state on what they've accomplished in using those pressurized systems on their agriculture fields. So with that being said, we started another process of looking and piping our canals and right now we're in the first year of that, and it should be done by 2024," stated Mayor Kourianos. The proposed size of the reservoir that will be designed is 7,500 acres, which will not only supply water for residents, but for our industrial and agriculture needs as well.
"Right now, all the engineering for the reservoir is pretty much done. So we're going to pipe the water to this reservoir from right after Helper there's a diversion dam for the Gay Ditch right here, and so we would build a facility there to take that water off of the Price River and put it in pipes, and it would run all the way along US-6 to the reservoir, right above Consumers there," said Mayor Kourianos. There is hope that once the project is complete officials will install a trail system for residents to enjoy.