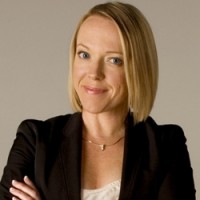 Lia Knight grew up immersed in Country music. Her family owned a nightclub and it was only natural for her to transition from listening to Country music and conversing with touring musicians to one day interviewing Country stars from her studio.
Lia started her radio career in 1987 as an intern at KRPM, a Country radio station in Seattle. She quickly moved up the ranks and soon had her own overnight show. By 1991 she was not only hosting KRPM's nighttime request and dedications show, "Cryin', Lovin' or Leavin'," but she had taken the show's ratings to a whole new level.
Eager to learn more about music and the programming side of the business, Lia left her night show in 1995 to juggle duties as Assistant PD/Music Director/Midday Personality at KXDD in Yakima, WA. Two years later Lia was back in Seattle as a producer for a national Country show and within a year, she became the show's host – and The Lia Show was born.
Lia calls herself "The Facilitator", the sticky substance that holds the stories together with the songs. She's married to the luckiest guy on earth, Chad. They have four kids, all of them smart, spoiled, and love country music. In her spare time, Lia plays word games, mind games, and locks herself in the bathroom for five minutes of peace at least once a day. She has four dogs and spends as much spare time as possible on her boat.