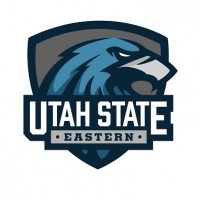 The USU-Eastern Eagles men's soccer team opened the brand new season by going 1-0-1 Friday and Saturday on the road in Rock Springs, Wyo.
Opening the new season Friday against Northeastern, the Eagles exploded out of the gate offensively to take a 2-0 lead. The advantage slowly slipped away and by the end of regulation the game was tied 2-2, eventually leading to a draw.
James Langridge scored the first goal of the season for the Eagles on an unassisted point. Kiernan Biouin added the second goal moments later off an assist from Fabio Massaro.
Northeastern answered by trimming the lead to one before the end of the first half as Joseph Godoy found the back of the net. Brodie Hayes tied the contest in the second half to force the draw.
USU-Eastern responded to the tie the following day by scoring four consecutive goals to top Western Wyoming 4-1 on their home field in Rock Springs.
Falling behind early 1-0, Jae Patridge tied the game with a goal off an assist from Massaro in the 21st minute. Two minutes later Massaro scored the go-ahead goal to give USU-Eastern a 2-1 lead going into the break.
The second half belonged to the Eagles as Kiernan Biouin and Bosco Muhire each put one in the net. Defensively goal Spencer Brown had an easy second half as Western Wyoming failed to get a single shot on goal.
The Eagles will now have the majority of the week off before returning to the field in an exhibition match on Friday. The next home match-up will come on Saturday, Sept. 3 against Mesa State, beginning at 3:00 pm.