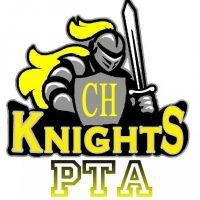 The Castle Heights Elementary PTA would like to invite everyone of all ages to the first annual 5K Fun Run and Walk on Thursday, September 14. Participants will meet at the school located at 750 Homestead Boulevard and the cost to participate is $10.00 per family.
"This will be a 5K Fun Run, you can walk, run, ride your bike, push your kids in strollers how every you actually want to get there," said PTA Secretary, Christine Johnson. This is the first time the PTA has organized a public event that is not just geared around Castle Heights students and their families. The PTA is looking forward to meeting individuals in the community that they may not otherwise get the chance during school only functions.
The 5K Fun Run organizers ask participants to meet at the school no later than 5:45 pm to be ready for the start of the race set for 6:00 pm. Johnson explains the course, "Walk around the road to know where, it meets up around from Castle Heights and down by the intersection of Cedar Hills Drive and 8th North. Along the way we'll have teachers with some squirt guns to encourage the kids to come."
Upon completion of the course a small dinner can be enjoyed. "There will be a light dinner afterwards at the school, serving hot dogs, chips and a drink. It will be $10.00 per family," said Johnson. The money earned from the event will help the school to host quarterly activities for the students.
Any questions about the 5K can be answered by calling the school at 637-7177 and to learn more about Castle Heights PTA visit their Facebook page.
PHOTO COURTESY OF CASTLE HEIGHTS PTA FACEBOOK PAGE