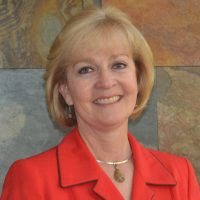 Castle Country Radio hosts Legislative Updates with local elected officials during the 2018 Legislature General Session. On Friday, Representative Christine Watkins took time to share with Carbon and Emery county voters about the latest deliberations taking place on the hill.
One of the items currently up for discussion is Senate Bill 65 "free-range kids." Representative Watkins explains, "What it does is it clarifies in the State of Utah that it is not a crime of neglect for parents to allow good kids, mature kids with good judgement to do things by themselves." For example, allowing kids to walk to/from school, go to the park, stay in the vehicle while parent/guardian steps away – of course under appropriate weather conditions. Although, this has not been a problem in Utah, it has been an issue in other states. "I was really glad that they brought this up, talked about it and everybody supported it and it will be on the books," stated Watkins. The Senate and the House passed the bill unanimously with hopes that the Governor will sign it.
Senate Bill 154, Prohibition of Law Enforcement Quotas which is a bill prohibiting law enforcement agencies from requiring their officers to meet quotas on traffic violations. "Of course, many of them claim they don't have quotas but we have enough information from former police officers, whether it's true or not it's now illegal," said Watkins. "You cannot discipline them or bar them from being promoted just because of that. But I thought it was an interesting bill but if it comes to our side I certainly will support it." The bill is currently going to a Senate Committee for further dialogue.
The final item she would like to share is on the possibility of eliminated sales tax on unprepared foods. "They want to do away with the state's 1.7 percent sales tax on unprepared foods. But in the same sentence they want to take the sales tax on everything else from 4.7 to 4.92," said Watkins. The purpose in eliminating the sales tax would benefit those that fall into the low-income category or those on a fixed income. Further conversations on the House Bill 148 will continue but an agreement to tax candy at the full rate was approved.
To stay informed on the 2018 Legislature General Session or to listen to this interview visit our website at www.castlecountryradio.com