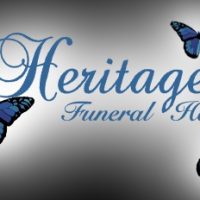 Our loving husband, father, grandfather, and great-grandfather, James Willard Pierce passed away on April 7, 2018 with family by his side. James was born in Hiawatha, Utah on February 4, 1930 to Willard Lavar and Rosie Blackburn Pierce.
He was sealed to LaVern Rowley in the Manti, Utah LDS Temple on February 7, 1952. He and his wife resided in Huntington for over 60 years. They had three boys together, Gary Willard (Larraine), Brent Dale (Valerie) and Kevin Lyle (Melanie).
He enjoyed serving his community by being a scout leader, on the fire department, and an EMT. He helped bring in utilities to the valley, helped run farms and delivered fuel. He was a member of the Community Action Program and helped bring the clinic to Emery County. He also had several callings for the LDS church including a stake missionary president and a temple worker at the Manti Temple. He worked as a coal miner for 42 years of his life and retired from Kaiser Mine. He also worked for the senior program for 20+ years.  He was elected to be Grand Marshal in the Huntington Heritage Days Parade. His interests were taking long scenic drives to everywhere, hunting, fishing, camping and some crafts. He enjoyed spending time and playing with his children, grandchildren, and great-grandchildren.
He is survived by 4 brothers, his wife LaVern, his 3 sons and their wives along with 9 grandchildren and 20 great-grandchildren. He was preceded in death by his parents, brothers and sisters, and two grandsons, Brad Alan Pierce and Jessie Lyle Pierce.
Funeral services will be held Saturday, April 14, 2018 at 11:00 am at the Huntington Stake Center, with a viewing one hour prior to the service.  There will be a viewing Friday, April 13, 2018 at Heritage Funeral Home from 6:00 pm to 8:00pm. Interment will follow in the Huntington Cemetery entrusted to Heritage Funeral Home. Family and friends may sign the online guestbook and share memories of James at www.heritagefuneralhomeutah.com.